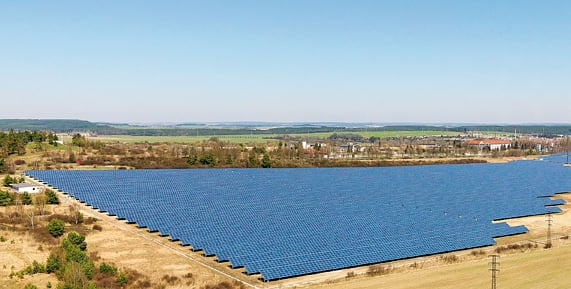 Diversified renewable energy firm Shunfeng International Clean Energy (SFCE) has reported first half year 2016 financial results wherein its grid connected PV Power plant capacity of 1,780MW is unchanged from the end of 2015.
SFCE recently issued a profit warning ahead of first half year results, citing an expected 80% plus fall in net profits, compared to around US$25.8 million in the prior year period. The steep decline was said to have been partially due to grid curtailment issues in certain regions of China where some of its PV power pants are located.
In the region of Xinjiang, SFCE had noted that its estimated loss was approximately 300,300,000 kWh in terms of power generation volume and approximately US$36.8 million in revenue.
With the highest recorded PV installations (20GW) expected to have been achieved in China in the first half of 2016, SFCE was expected to report continued growth in its grid connected and held PV Power plant portfolio.
However, the company did note in filing first half year financials that it had 212MW of projects currently under construction.

A few days before announcing its results, SFCE announced a planned sale of a 60MW PV power plant for around US$77.4 million in Inner Mongolia. The 'Farming Solar Energy Project' was said to be under construction, with completion and grid connection expected by the end of September, 2016.
In explaining its first major asset sale of a new PV power plant, SFCE noted:
"In its early stage of development, the Company makes it an operating strategy that solar power plants would grow as a category of products generating fixed incomes and would continue with further development. With the market position secured in the past few years and the experience and expertise in the development, operation and maintenance of solar power plants, the Company now puts more emphasis on overall efficiency and the revenues generated from the operation and maintenance of solar power plants.
The Company therefore disposes in an appropriate manner some part of its power plant assets to selected investors, while continuing with its business of developing and constructing solar power plants. Such a move provides more cash income to the Company and enables the Company to provide the new operators of the solar power plants with professional operation and maintenance services on an ongoing basis, helping it to realize the strategic transition of owning less assets and putting more emphasis on providing services."
SFCE also reiterated this change in strategy in its first half 2016 financial report, also highlighting that statistics from the Northwest China Energy Regulatory Bureau of National Energy Administration a grid curtailment rate of the five provinces of north western China had reached 19.7%.
However, further strategic changes are also in the offering as SFCE recently announced that it was seeking to sell its solar PV manufacturing operations to major shareholder and Hong Kong property tycoon, Kin Ming Cheng for around RMB 5 billion (US$760 million).
Although SFCE management have reiterated its business goals of becoming a major global clean energy enterprise its path would be seem to be changing.
Financials
SFCE reported first half 2016 revenue RMB 4,607.8 million (US$ 689.2 million) a 30.9% increase from the prior year period. The company noted that the revenue growth was due to total solar product sales increasing, primarily to independent third parties and the increase in revenue from solar power generation additions in 2015.
Due to grid curtailments in China, SFCE reported a net profit of RMB 54.5 million (US$8.15 million), 68.4% below the prior year period. Gross profit increased 114.7% year-on-year to RMB 990.9 million.
Shipments
SFCE reported solar cell shipments of 780.8MW, up 84.1% from 398.7MW for the first half of 2015. Solar cell revenue in the first half of 2016 was RMB 1.42 billion (US$212.6 million).
The increase in solar cell revenue was also benefited from the increase in the average selling price by 4.3% from RMB 1.86/W in 2015 to RMB 1.94/W in the first half of 2016.
PV module shipments in the reporting period were 780.8MW, up 42.3% from 548.7MW for the same period of 2015. Module revenue was RMB 2,391.5 million (US$358 million), up 37.1% from the prior year period.
However, SFCE noted that module revenue gains were partially offset by a decrease in ASP's by 3.8%, from RMB 3.18/W in 2015 to RMB 3.06/W in the first half of 2016.
Many key China-based module manufacturers have already noted that ASP declines in the third quarter and beyond would much greater, due to the slowdown in PV project work in the country and overcapacity fears.