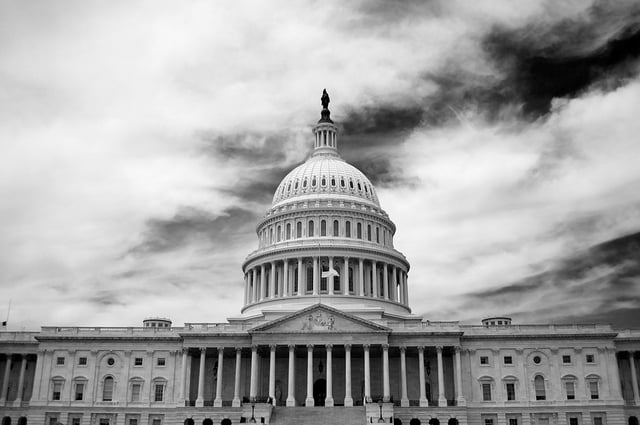 An extension to the US solar investment tax credit (ITC) is back in play, according to a research note issued by Credit Suisse.
The investment bank cites building momentum in Congress during the past three weeks as part of tax extenders legislation. With the COP21 negotiations ending next week and Congress breaking for Christmas on the 18 December, Credit Suisse suggests there could an announcement before the 11 December.
The ITC will close at the end of 2016 for residential systems with larger projects dropping from the current 30% level to 10%. Projects will need to be completed by the deadline to qualify.
The bank spoke to three sources on the Hill and suggests one of three forms of an extension could be advanced. A "placed in service" extension would allow sites that have begun work by 31 December 2016 to be eligible, rather than them being required to be completed by that date. The other two options would be a full one-year extension and a three-year extension with the value of the credit falling from 30, to 20 and 10% in each year.
Crucially, Credit Suisse notes growing support for the ITC among Republicans and suggests that an announcement during their COP21 climate talks in Paris would strengthen the US position as further evidence of its commitment to low carbon energy. It would also work in tandem with the President's Clean Power Plan.
According to the note, SolarCity, Sunrun, Sunpower, First Solar and SunEdison would be the chief beneficiaries of the policy.
Speaking to PV Tech in October after Democrats and Republicans cleared a major hurdle in passing a a national budget, GTM analyst Cory Honeyman said there was more than one shape for an extension to take.
"It's my understanding that there is opportunity for an extension to the ITC in a formal, comprehensive tax extenders bill, and opportunities to put the commence construction rule in an omnibus spending bill sometime in 2016.
"There could be one-off legislation that extends the ITC on its own but that's a harder process as opposed to being bundled with other tax extenders. There are definatly a number of periods of time until the end of 2016 and a few different mechanisms that could extend it in some kind of fashion," said Honeyman.