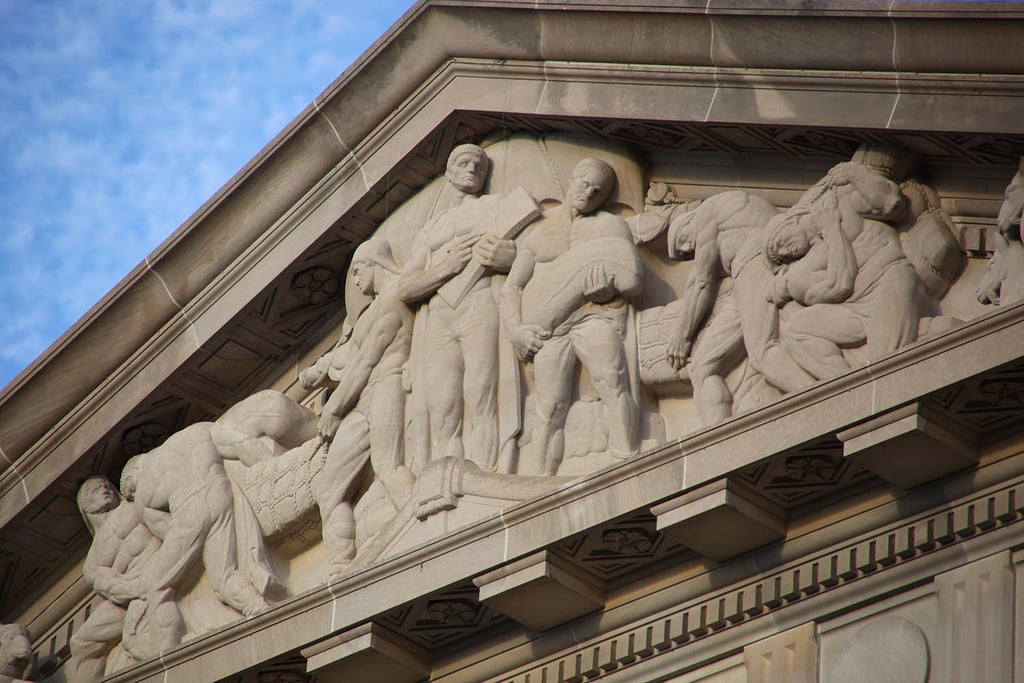 Multiple updates: The US International Trade Commission (ITC) has recommended duties and quotas in the section 201 case falling some way short of those requested by the petitioners.
None of the four commissioners recommended absolute value tariffs instead opting for percentages over an above value. None of the four commissioners exceeded 35% with most at or below 30%.
The suggestions will be passed to the White House with President Trump making the final ruling within 60 days.
In late September, the petitioners in the case, Suniva and Solarworld Americas, lowered their requested remedies.
Suniva lowered its floorprice from US$0.78 for modules with foreign cells to US$0.74. SolarWorld suggested a quota of 0.22GW for cells and 5.7GW for modules in 2018 instead of a floor price. Both insisted any remedy must include a tariff with a rate of US$0.25/W for cells and US$0.32/W for modules.
According to ROTH Capital, a 30% tariff would mean c-Si module ASP of around US$0.49/W. In a follow-up investor noted ROTH Capital said that further industry checks suggested a post-tariff c-Si module ASP of US$0.42/W.
None of the four commissioners has recommended floor prices. At least one put forward the suggestion of the Solar Energy Industries Association (SEIA) to auction off import licences.
Full breakdown from ROTH Capital Partners:
Commissioners Williamson & Johanson: Cells: 30% duty declining over four years.; 1GW quota increasing 0.2GW each year; Modules: 30% duty with 5% decline ending after four years. Canada Excluded. Other product exclusions – looking for parties to work out language where SW/Suniva did not object.
Commissioner Schmidtlein: Cells: 10% duty; 0.5GW Quota; Modules: 35% duty declining over four years. Against excluding Canada
Commissioner Broadbent: Quota 8.9 GW, increasing 1.4 GW per year; Import license of US$0.01 for solar manufacturing etc
Confirmation of the above will be possible once the US ITC releases the recommendations in full.
In response to the recommendations, SolarWorld Americas CEO Juergen Stein said:
"We appreciate the hard work that the US International Trade Commission and its staff have invested in this case, and the work they have done in issuing remedy recommendations. We are pleased that a bipartisan majority of the Commission has recommended tariffs, tariff-rate quotas and funding for the domestic industry. This is a useful first step."
Abigail Ross Hopper, President and CEO of the Solar Energy Industries Association (SEIA), issued the following statement:

"The commissioners clearly took a thoughtful approach to their recommendations and it's worth noting that in no case did a commissioner recommend anything close to what the petitioners asked for. That being said, proposed tariffs would be intensely harmful to our industry. While we will have to spend more time evaluating the details of each recommendation, we are encouraged by three commissioners' reference to alternative funding mechanisms, including our import license fee proposal.

"We remain committed to working with all parties to find a solution that supports domestic cell and panel manufacturing without cratering demand for American-produced solar energy. We look forward to collaborating with the Trump administration to arrive at such a solution and we will continue to work with our broad coalition of supporters to impress upon the administration the need for an approach that will not inflate the cost of electricity for all Americans and harm workers, consumers and the U.S. economy."
Vishal Shah, Deutsche Bank research analyst said in an investor noted that he did not expect a collapse in US solar module pricing based on the ITC recommendations, which were potentially a major fear on market demand dynamics globally.
Shah said: "Trade case recommendations are generally consistent with our view that the ITC recommendations would unlikely disrupt the downstream solar sector in a meaningful way. 35% tariff on modules could likely add 10c incremental cost to overall module production of around 30c and drive prices in the low/mid 40c/W range in the US in the near term, driving down to mid 30s in the 2019-20 timeframe. The language around a 8-9GW quota is positive for FSLR since the US solar market is much larger than that and could likely approach 20GW in the 2020 timeframe.
Overall, we believe this development is likely to hurt margins of Chinese module companies and downstream players such as RUN while benefitting companies such as FSLR [First Solar]. Considering the recent positive move in FSLR shares and slightly better than feared outcome on the trade case, we expect some profit taking on FSLR. However we note that the worst case fears of a collapse in US solar module pricing are now likely behind us and the Dec[ember 2017] analyst day should act as the next potential catalyst," added Shah.