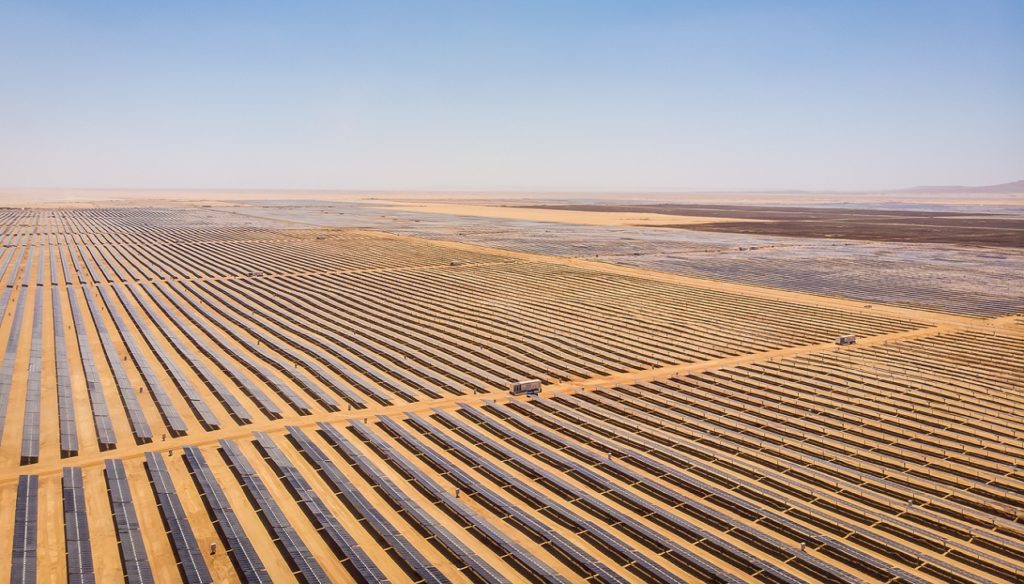 Module manufacturer JA Solar has partnered with UAE-based developer AMEA Power to supply modules to a 560MW solar PV project in Egypt.
The partnership extends the collaboration of both companies to provide an integrated solution for the gigawatt-scale solar and wind projects AMEA is working on in Egypt.
Among them is what JA Solar claims to be Egypt's largest single PV project, with a capacity of 560MW once completed, which will be developed, owned and operated by AMEA Power.
This project is financed by the International Finance Corporation, Japan International Cooperation Agency and the Dutch Entrepreneurial Development Bank from which it received US$1.1 billion for the development of the 1GW renewables portfolio.
JA Solar will provide its DeepBlue 3.0 Pro modules – which uses the company's proprietary Gapless Flexible Interconnection technology – for the Kom Ombo Abydos project, which started construction earlier in January and is expected to be completed within 19 months.
The newly formed partnership consists of not only JA Solar and AMEA Power, but a consortium comprising China Energy Engineering Group, China Energy International Group and Zhejiang Thermal Power Construction which will provide an integrated solution to AMEA's 1GW solar and wind projects in Egypt.
Yang Aiqing, board member and rotating president of JA Solar, said: "Africa has low access to electricity, but is rich in sunlight and is uniquely positioned to develop solar energy. For more people to have access to efficient and reliable green electricity, JA Solar has been actively promoting the development of the African PV market."
Earlier this year, the Chinese PV module manufacturer announced its plan to build its first module manufacturing facility in the US with an annual production capacity of 2GW once fully operational.
Last November it unveiled plans to expand its integrated PV cell capacity in China by 20GW while targeting to reach a module capacity of 75GW by the end of 2023.