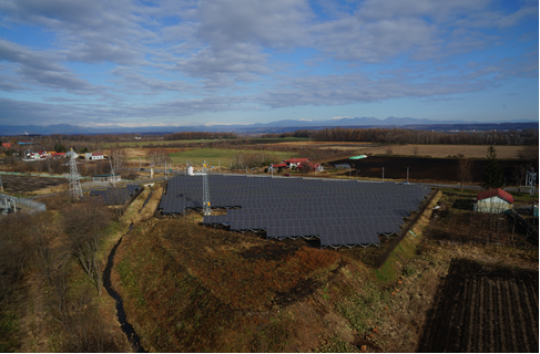 Japan's renewable energy laws are likely to result in the introduction of an auction process for large-scale solar, with the Ministry of Economy, Trade and Industry (METI) confirming that it has put a plan for approval before the cabinet.
The ministry said in a statement that it is targeting the maximum introduction of renewable energy while "suppressing the burden" on the public purse, citing that the purchase price of power from facilities including solar is exceeding ¥1.8 trillion (US$8.7 billion). Around 90% of that sum is thought to be payable to solar power plant owners.
Along with the introduction of tenders, for which details remain unclear but are expected to include a reverse bidding process, the government will also create a new certification system, which is expected to take into account the feasibility of a project. This will include taking into account the likeliness of its developers obtaining suitable grid connection. There could also be a series of provisions made to accommodate heavy industrial users of electricity, allowing for some exemptions and reductions to levies payable. Previously, various sources have said that lobbying from groups representing these businesses have resisted Japan's clean energy push.
With the cabinet approving the measures, the plan will now go before parliament for final approval. The laws are expected to be introduced at the beginning of Japan's 2017 fiscal year, 1 April, with the provisions for heavy industry expected to be put up for discussion at the beginning of October this year.
Japan has introduced a number of measures and new rules aimed at suppressing the so-called "bubble" around utility-scale solar over the past couple of years, which had led to over 70GW of FiT accreditations since 2012. Some of these have since been cancelled, and a deadline applied to projects that remain unbuilt. Part of this has been due to the cost, but it has also been asserted recently that solar development has continued apace under the FiT, especially at large scale, to the detriment of other renewable energy technologies.
Power company invokes right to curtail PV output
The latest announcement also follows news that at the end of January, Shikoku Electric Power, one of Japan's 10 regional utilities companies, has applied recently implemented curtailment rules onto new PV plants in its service area. Following the temporary suspension of new applications for solar in October 2014 by several of the utilities due to concerns over available grid connection capacity, the regional power companies, also responsible for the upkeep of the grid, have been allowed to curtail output from PV plants for some 30 days a year compensated, or for 360 hours a year uncompensated.
Shikoku Electric Power (Yonden) said it had reached 2.7GW of large-scale PV in its service area. Meanwhile Kyushu Electric Power, the first of the utilities to stop accepting grid connection applications in late 2014, has reached about 5GW of its 8GW cut-off point for PV facilities. Already this year, Kyushu Electric has applied to build two 'clean' coal-fired power stations totalling around 1.7GW capacity as well as switching reactors at a nuclear power plant in Sendai back on in August and October of last year.
Several sources have said that the introduction of curtailment laws made 2015 a difficult year for developing new solar projects in Japan. Canadian Solar CEO Dr Shawn Qu told PV Tech that his company's module shipments to Japan increased during 2015 compared to the previous year, representing "healthy growth". However, Qu said, the curtailment rules added investment uncertainty to projects registering for the ¥27 (US$0.23) per kWh FiT available in the 2015 fiscal year.
Qu hailed the stability of the business environment in Japan, and said Canadian Solar could still see viability for projects under the reduced rate of FiT but said that the "special curtailment language… makes projects and project financing difficult".
Qu said that Canadian Solar and other developers were therefore concentrating on projects awarded the FiT in prior years. The METi announcement this morning did highlight that the government wishes to enable a steady environment for future PV plant development.
Japan is targeting a ratio of 22-24% renewables in its overall energy mix by 2030. According to the Japan Photovoltaic Energy Association (JPEA), this will equate to around 64GW of large-scale solar. However, the Japan Renewable Energy Foundation said that socket parity for residential solar has already been reached, while companies including Solar Frontier, Panasonic and Kyocera have told PV Tech that a shift towards increased self-consumption of PV power by businesses has already begun within their domestic market.
Japan's solar PV market will be the subject of a feature article in Volume 6 of PV Tech Power, available at the beginning of March.