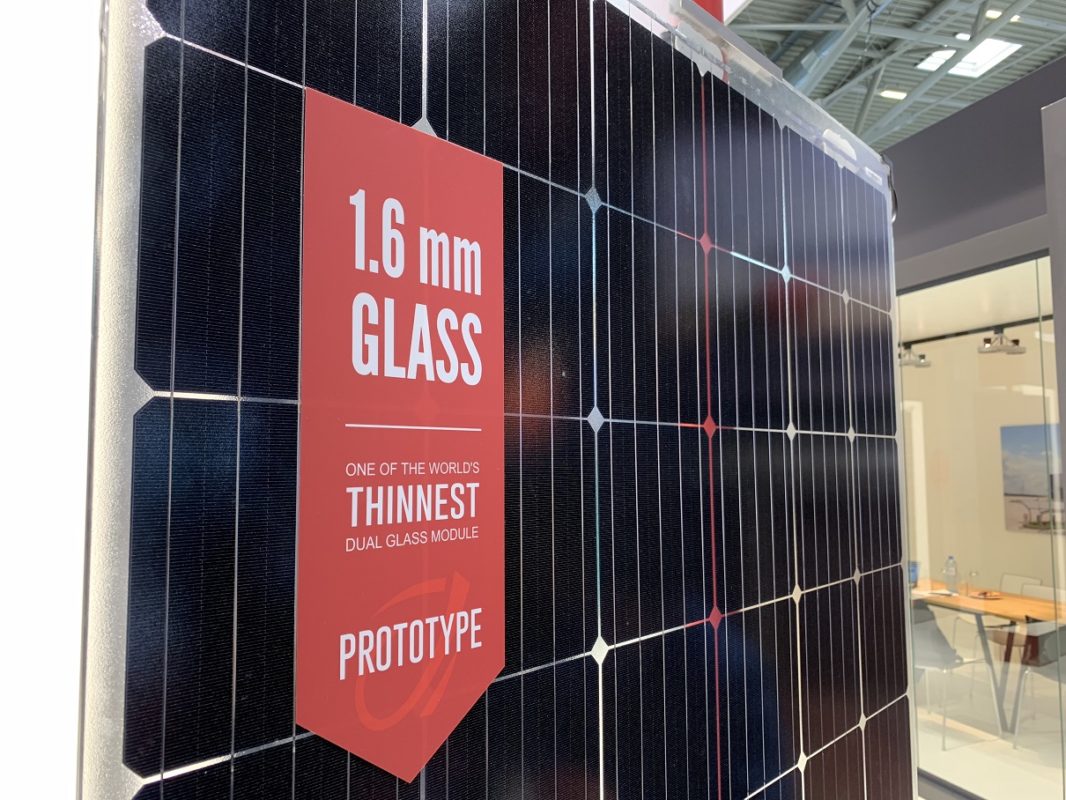 Chinese panel maker Jetion Solar has laid out plans for a comeback to a buoyant European PV scene, showcasing a new module line at this year's Intersolar Europe.
The manufacturer was one of many Chinese names competing for the spotlight at the annual Munich event in May, with Huawei, JinkoSolar and Risen Energy all launching products and reaping awards.
At Intersolar, Jetion's particular pitch was for what it claims is the world's thinnest dual-glass module. Dubbed JeThrü, the 1.6mm semi-tempered material is said by the firm to boost transmittance by 0.4% and power production by 0.64%.
At 18 kgs per module, the new product is light enough – it is 20% leaner than its 2.5mm frameless dual counterparts – to have a "single-glass weight but dual-glass quality characteristics," according to Jetion.
300MW shipped in 2018, 800MW expected in 2019
The promotion of JeThrü comes as Jetion seeks to cement its position in Europe, prolonging years of ties partly shaped by the phasing-in and out of EU tariffs for Chinese imports.
As noted by the firm, its arrival to Europe in the early 2000s – followed by new headquarters and a London listing in 2007 – gave it "first-mover advantage" at a time when the continent was home to 80% of the global PV market.
The firm claims to have retained European links in years thereafter, when EU import tariffs and slower growth prompted a refocus on a surging Chinese market. Jetion's acquisition by CNBM in the years since has unlocked resources to rebuild European teams and prepare a return, according to Jane Dong, vice president of the overseas business sector.
As Dong noted, contracts for Portugal's 221MW Solara 4 and 48MW Ourika helped take module shipments to Europe to 300MW last year. Another 200MW batch has been supplied so far in 2019, Dong added, and should be followed by a further 600MW before year-end.