Silicon wafer furnace to downstream PV power plant owner, Beijing Jingyuntong Technology Co (JYT) has reported its PV power plant capacity in 2018 totalled 1,239.11MW, an 18% increase over the previous year.
The capacity growth in 2017 had been over 61%, reaching a total of 1,150.39MW, compared to 651.47MW at the end of 2016, indicating a significant slowdown in capacity growth in 2018.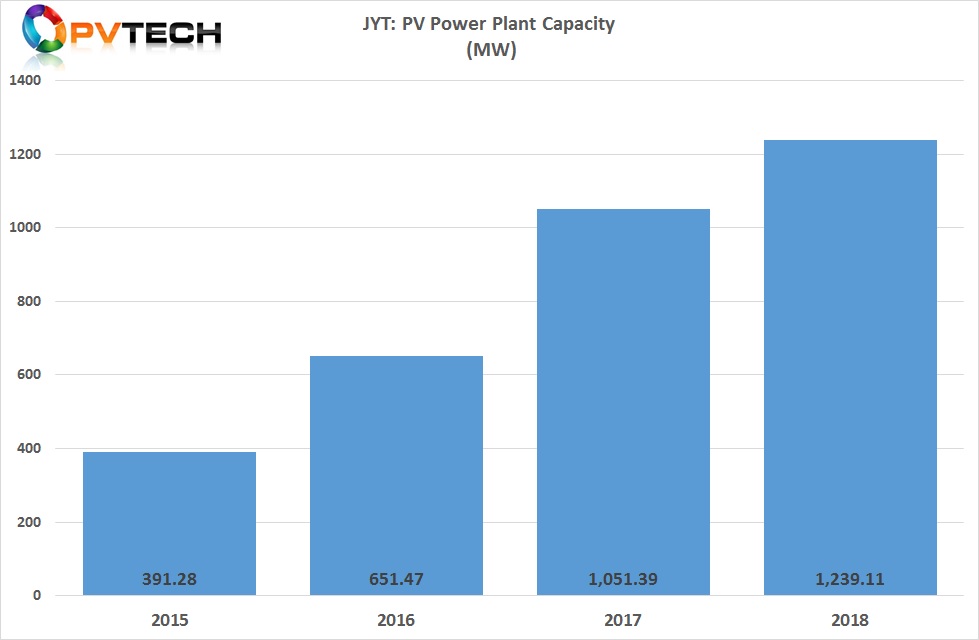 The slowdown is believed to be a direct consequence of the China 531 New Deal, which was introduced at the end of May, 2018 to curtail utility-scale and Distributed Generation PV projects as back payments to electricity spiralled out of control.
JYT is one the first companies in China to report 2018 PV power plant capacity figures.
The company had previously reported revenue for the first nine months of 2018 of approximately RMB 1.68 billion (US$248.7 million), up from RMB 1.3 billion (US$192 million) in the prior year period.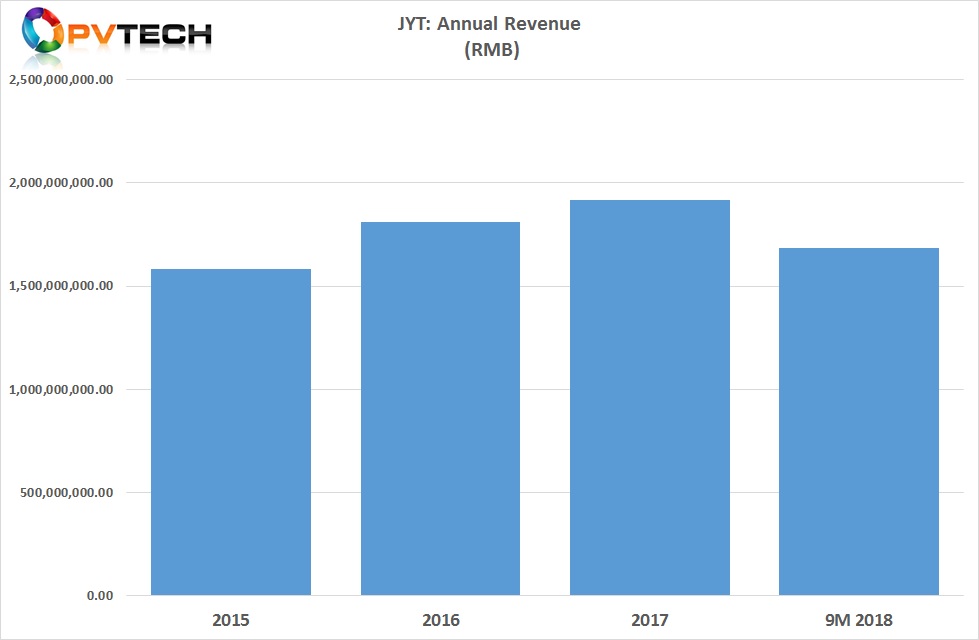 JYT had previously won major multi-gigawatt upstream monocrystalline silicon puller equipment orders from the likes of JinkoSolar.