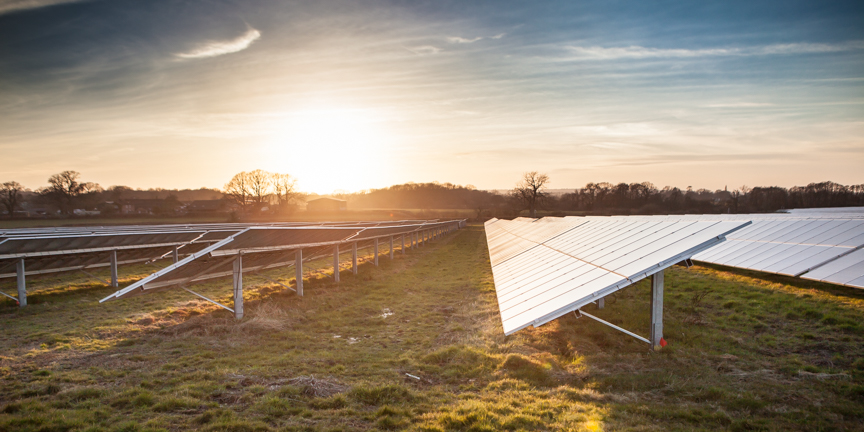 Lightsource BP has announced its entry into the Spanish solar market with the acquisition of a 300MW project portfolio in Zaragoza.
The firm, which is amongst Europe's leading solar developers, has acquired the portfolio from renewables developer Forestalia.
Lightsource BP said the "material" acquisition marked a "great step forward" in the company's vision, coming less than a year after it first established a presence in the booming Iberian solar market.
Since then, the firm said it had been looking to collaborate with local partners to establish a foothold in the country's market. While Lightsource BP remains focused on developing green-field sites, it said acquiring permit-ready projects such as those held by Forestalia would be "vital" to accelerating growth in the market.
The 300MW portfolio comprises six individual sites, all of which are based in the province of Zaragoza, towards the north east of Spain. All six sites will be financed by Lightsource BP, whose team will work to negotiate power purchase agreements with local entities.
Nick Boyle, group chief executive officer at Lightsource BP, said the acquisition marked not just the company's maiden foray into Spain, but also a milestone in its bid to achieve 10GW of global solar deployment by 2023.
"Through our unique ability and extensive project experience and global supply chain optimisation, the development of these permitted sites will enable us to establish a presence in the Iberian market and provide a secure, reliable source of renewable energy to corporate and utility customers across the region," Boyle said.
Lightsource BP, while originally more commonly associated with the UK market, has embarked on a worldwide expansion since BP acquired a minority stake in the company almost two years ago.
The prospects and challenges of solar's new era in Europe and beyond will take centre stage at Solar Media's Solar Finance & Investment Europe (London, 5-6 February) and Large Scale Solar Europe 2020 (Lisbon, on 31 March-1 April 2020).