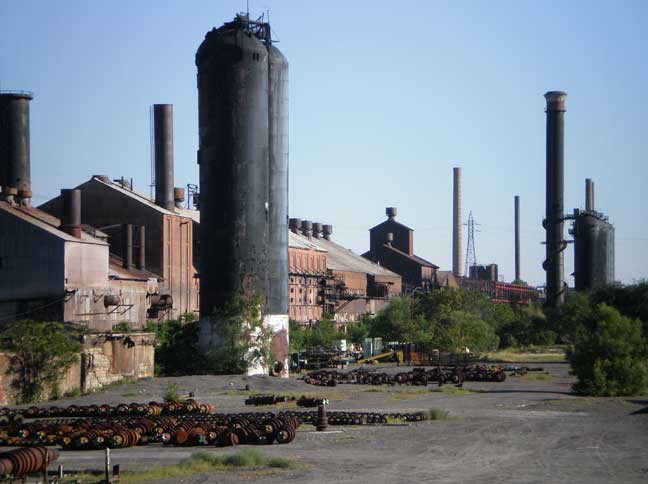 Lightsource BP will build and operate a 240MW solar facility that will sell energy to Midwestern utility Xcel Energy to power operations at a historic Colorado steel mill for 20 years.
The project partners, which count steel maker EVRAZ North America, are touting the project as the largest on-site solar facility dedicated to a single customer in the US.
The US$250 million solar plant will be located on EVRAZ's Rocky Mountain steel property in the central Coloradan city of Pueblo. The array will provide energy to the mill through a 20-year power purchase agreement (PPA) signed with off-taker Xcel Energy, Colorado's largest utility.
The project is expected to start operating in 2021 and the deal will give the steel mill "price certainty" through 2041, according to the three companies.
The mill, which started operating in the late 19th century, currently employs 1,000 people. Construction and maintenance of the solar plant is expected to generate a further 300 jobs, alongside US$22 million in property tax revenue.
The deal is subject to a final review by Colorado's utilities commission.
Xcel Energy intends to deliver 55% renewable energy to the grid by 2026. EVRAZ North America is its largest retail electricity customer.
Colorado's Democratic Governor Jared Polis wants the state to be powered entirely by renewable energy by 2040, with voluntary processes set out in mid-2019 to help industry reach that aim.
Lightsource BP, the British-headquartered solar arm of oil major BP, claims to have a US solar pipeline larger than 4GW. This month, it secured US$140 million in financing for a portfolio of seven utility-scale PV projects across the US, including a 70MW trio of facilities in Pennsylvania that broke ground two weeks prior. It is also developing an 130MW PV projet in Alabama.
EVRAZ North America is part owned by Roman Abromovich and is a subsidiary of Russia's largest steel producer EVRAZ.
US solar prospects amid PPA uptake and a changing policy landscape will take centre stage at Solar Media's Solar & Storage Finance USA in New York on 29-30 October 2019