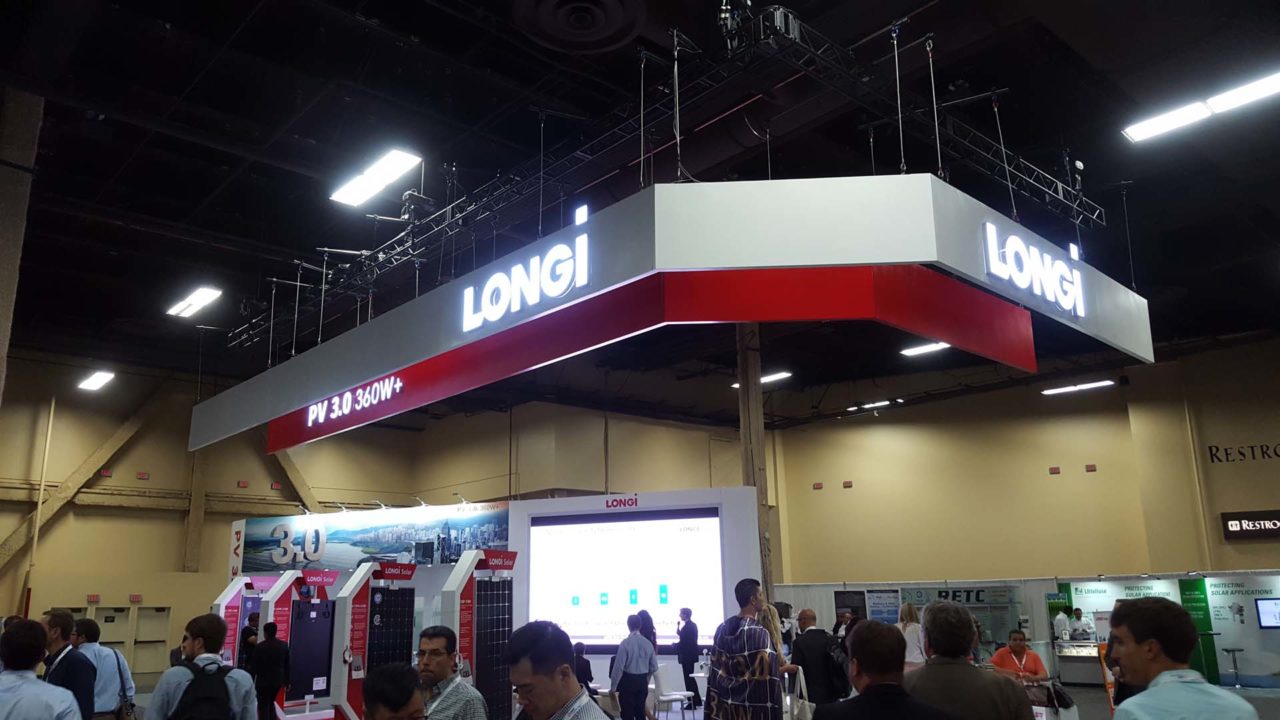 'Silicon Module Super League' (SMSL) member LONGi Solar, subsidiary of LONGi Green Energy, the leading integrated monocrystalline PV manufacturer has said its 120-cell half-cut monocrystalline PERC solar module has exceeded 360W, a new record that was certified by TÜV-SÜD.
Dr. Jun Lv, Vice President of LONGi Solar said, "LONGi Solar's 120-cell half-cut monocrystalline PERC module applies our leading PERC technology. Average cell efficiency reached 22%; degradation in the first year is less than 2%, and stabilizing at less than 0.55% per year. PERC has been proven to increase power generation performance in low-light conditions and has excellent resistance to hot spots."
PV Tech recently reported that LONGi Group set a new industry R&D expenditure record in 2017, which almost doubled to RMB 1.1 billion (US$175.7 million), up 96.67% from US$89.2 million in 2016. The company also noted that its R&D spending reached RMB 2.38 billion (US$ 380 million) of cumulative expenditure over the past 5 years.
LONGi Solar also noted that it was in the process of accelerating the upgrade of its solar cell production lines to completely migrate to PERC production in 2018. The company had 5GW of in-house mono c-Si solar cell capacity at the end of 2017, while strategic collaborations with the likes of Tongwei Group and Aiko Solar would provide around 8GW of mono-PERC cell supply capacity in 2018.

Li Wenxue, President of LONGi Solar added, "LONGi has achieved a good balance between high power and high efficiency, focusing and taking the leads in both areas. As a driver and pioneer for high-efficiency and high-quality products, our PERC modules bring customers higher value and return on investment, generate more clean electricity and effectively advance grid parity and the sustainable development of clean energy worldwide."