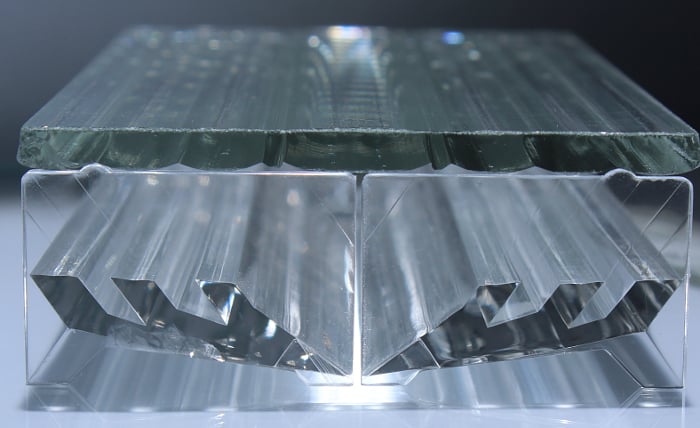 The PV industry has proved brutal for many start-ups since 2007, regardless of whether the technology was thin-film, CPV, concentrated solar or versions of mainstream c-Si cell technology.
Despite the failure of the majority of companies in the CPV sector, notwithstanding a long history of development and deployment, several low-concentrated technologies including SunPower's C7 product offering survive.
Recently, PV Tech talked to Banyan Energy, a low-concentrated PV start-up just out of stealth mode to understand whether its technology can compete against SunPower's C7 and mainstream c-Si technology.
The conversation with Banyan management was perhaps more like a grilling, as it is clear start-ups in any alternative sector to the mainstream have simply not achieved any comparable success to date.
Many of the challenges that beset the CPV sector centred around cost per-watt and levelised cost of electricity (LCOE) metrics in a time of plummeting c-Si module ASPs, due to chronic overcapacity. Few survived that bloodbath but also in the mix of factors behind their failure were unconvincing cost reduction roadmaps, often pinned on scaling volume production rather than inherent and meaningful cost reductions at product source.
In regards to Banyan, it is not planning to go through the potential 'Valley of Death' business cycle that many solar start-ups did as it wants to offer its product to potential customers via a licensing model.
However, in such a case the ability to demonstrate a robust product cost reduction roadmap is even more critical as otherwise the key risks remain with the licensing customer.
'Optiwave' technology
Banyan's pitch is all about low-cost, low-concentrated technology. Using Banyan's patented 'Optiwave' low-cost concentrator optics technology, the company claims a single module can cost less than US$0.30/W.
The optically enhanced, low-cost module architecture is claimed to use 80% less silicon than mainstream solar panels and eliminates the need for the module lamination step including backsheet material, the most expensive process in the back-end assembly step.
Like any CPV technology, trackers are required, but Banyan has designed its low-CPV modules to be dimensionally the same as conventional c-Si modules, allowing standard single- or dual-axis tracker systems to be used.
The cost savings should not be underestimated as tracking system costs have come down significantly in recent years and gained significant gigawatts of business over fixed mount systems.
"Banyan Energy brings very-low-cost solar manufacturing within reach for expansion-minded companies," said Paul Clayson, CEO of Banyan Energy. "We are much more than a solar technology provider; we offer a way for companies to license innovation and keep their R&D spending in check. Our patent-protected low-concentration PV module design can help our partners achieve extremely low LCOE, earn robust double-digit returns on their project investments and shift the industry into a new era of post-subsidy economics."
Management seem adamant that its IP model embraces all the moving parts of further cost reductions with partnerships with necessary equipment suppliers that provide the complete suite of tools for competitive final product.
The company claims that doubling capacity above the initial ramp phase can be achieved for less than half the expected capital expenditure levels of conventional c-Si modules, lessening capex concerns for start-ups, for example.
However, Banyan believes that one of its key target markets are established companies within the downstream solar sector such as EPCs, project developers and utilities working in high-irradiance regions that have not embraced PV manufacturing, as the LCOE and IRR for PV power plants using Banyan's module technology provide attractive business model metrics.
The company also believes that the solar industry has become more willing to embrace the IP business model than in the past and that the model is entering a new phase of growth.
SunPower may have been the most recent pioneer of low-concentrating PV but its C7 technology needed a redesign to lower production costs, delaying gigawatts of deployments in China in 2015.
The entry of Banyan Energy into the mix may at last offer the low-cost path required for the technology to be more widely accepted.