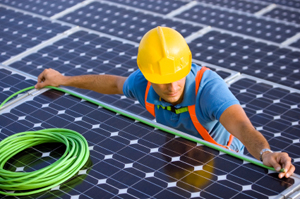 The largest independent solar power developer in the US, 8minutenergy, revealed a change of ownership over the weekend.
The company's co-founder Tom Buttgenbach has led a management buyout of the shares of fellow co-founder Martin Hermann. Buttgenbach will now add the role of CEO to his current responsibilities as president.
The deal is effective immediately.
"There has never been a more exciting time in the US energy market," said Tom Buttgenbach. "The industry's transforming to where renewables will be the dominant form of power now that generation costs are lower than fossil fuels. This evolution will be led by large-scale solar and storage projects, and 8minutenergy will continue to be at the vanguard of the industry."
The company claims to have more than 10GW of solar and storage in development and holds 1.1GW of operational assets.
"I am proud that we have been able to set a number of industry-firsts, most recently with the first utility-scale power plants with bi-facial modules on single-axis tracker," said Martin Hermann, founder, 8minutenergy. "We have also set a number of price records for PPAs in the US, most recently with the Eagle Shadow Mountain project."