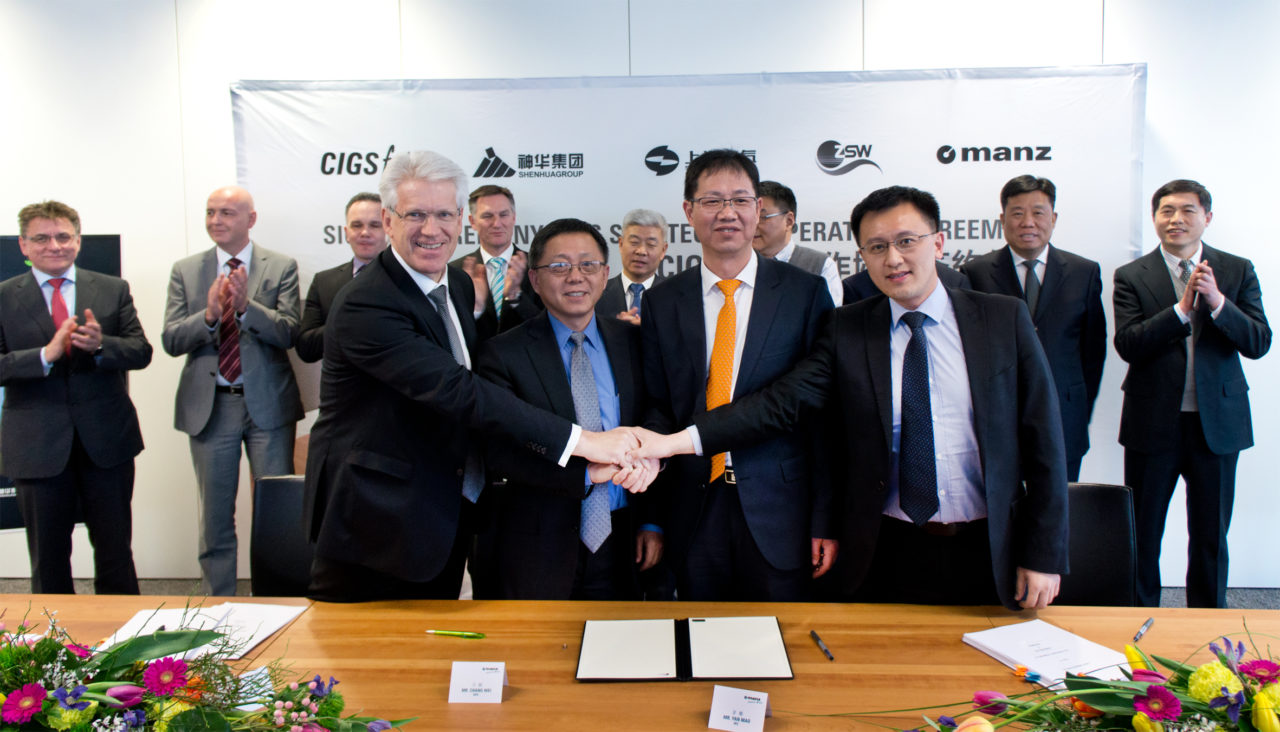 PV and electronics equipment manufacturing and automation specialist Manz AG has received €50 million from Chinese JV partners Shanghai Electric Group and Shenhua Group for turnkey CIGS thin-film production lines with a further €79 million also expected in May to start work on its largest ever equipment order.
The €50 million already received was for the sale of Manz CIGS Technology GmbH, an R&D JV already established with the two Chinese partners, with the current Manz R&D line in Germany included in the transfer to the new JV for €50 million (US$53.7 million). Manz becomes a 15% shareholder for €25 million (US$26.8 million) in the R&D arm.
The R&D JV has been renamed NICE PV Research Ltd and is designed to speed up the development of CIGS technology.
Manz noted that a further €79 million prepayment was expected in May, 2017 from Shenhua Group and Shanghai Electric that would enable Manz to start building the tools for the JV's planned 306MW production line and a 44MW pilot line at a combined cost of around €263 million (US$282.22 million).
Previously announced plans included first tool deliveries later in 2017 and would be completed sometime in 2018.