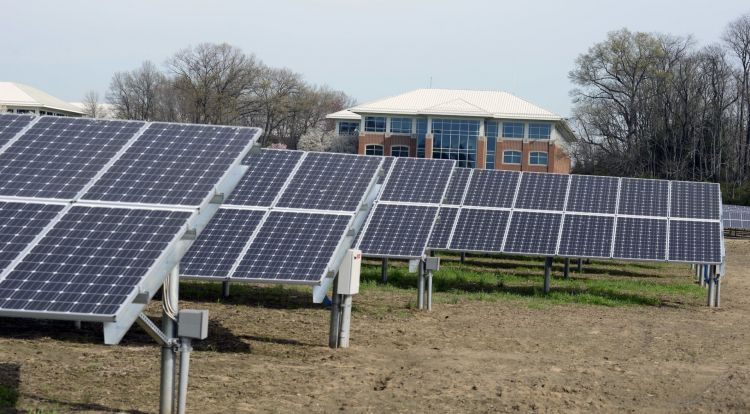 A new bill passed by the Maryland General Assembly is set to become a law on Friday, with the measure ensuring that half of the state's energy will be derived from renewable sources by 2030.
However, it will become law without the signature of Maryland governor Larry Hogan. While Hogan will not veto the bill and will allow it to pass, he believes that the current framework of the legislation, Senate Bill 516 – Clean Jobs, leaves much to be desired, especially when it comes to how subsidies paid out will lead to new jobs within Maryland. The Clean Energy Jobs Act was passed with a 95-40 vote in the House and 31-15 in the Senate back in April.
As a result, Hogan is planning a retort by way of a new piece of legislation that, if passed, would secure a commitment from the state to reach 100% clean energy by 2040.
"Despite its name, this bill is not clean enough, nor smart enough, nor does it create the intended jobs within Maryland," Hogan said in a letter to Maryland Senate President Thomas V. Mike Miller.
Hogan's renewables program, the Clean and Renewable Energy Standard (CARES), would look to cut carbon emissions by, as Hogan wrote:
Increasing the strategic use of zero and low-carbon clean and renewable energy sources.
Recognizing the clean and safe aspects of nuclear energy.
Supporting hydropower, coupled directly with maintaining environmental stewardship.
Advancing emerging technology for carbon capture and storage.
Utilising the role of energy-efficient combined heat and power.
"Our CARES plan will get us to zero carbon emissions, rather than just increasing the quotas for dirty energy and outdated technologies," Hogan wrote. "This better and bolder goal is what our state should be striving for as we continue to set an example for the rest of the nation."
Hogan plans to submit CARES on the first day of the 2020 Maryland legislative session.