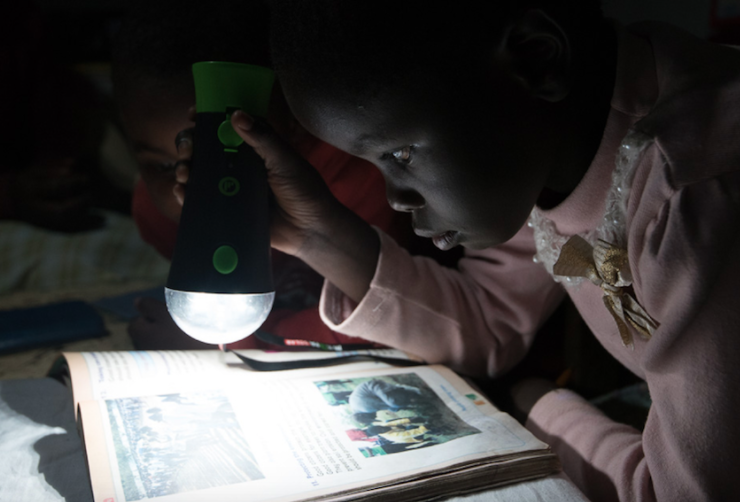 Mastercard and off-grid solar firm M-KOPA are to pilot a new payment technology to support pay-as-you-go (PAYG) solar opportunities in Uganda, with plans to roll out across East Africa.
M-KOPA, which already provides PAYG solar services to 3 million people in East Africa, will now pilot Mastercard's Quick Response (QR) payment medium in Uganda aiming to aims to make it easy for customers to make daily payments or top up their solar accounts by either scanning a QR code from their smartphone or by entering the merchant ID associated with the QR code into their feature phone.
Several mobile network operators and banks in Ghana, Kenya, Nigeria, Rwanda, Tanzania and Uganda are already using Masterpass QR and M-KOPA expects that using the QR technology will save it from having to make its own additional technology investments.
PAYG payment mechanisms help solar firms bypass the traditional hurdle of consumers having to make large upfront investments for solar products. Using PAYG services, solar customers can purchase a solar home system on credit and make small daily payments using mobile money at a lower price than using kerosene lamps.
After making successive payments towards their solar system for roughly a year, under M-KOPA's model, customers build creditworthiness and can purchase other products, such solar-powered televisions, energy-efficient cook stoves and smartphones on a similar payment scheme.
Mastercard will also be working with mobile network operators to extend this model to other utilities like water and gas in developing markets across the world.
"We've proven that the pay-as-you-go solar model works in East Africa, but the off-grid market in Africa is tremendous. Our partnership with Mastercard provides the roadway for more solar services and infrastructure across the continent," said Nick Hughes, co-founder and chief product officer, M-KOPA Solar. "QR technology holds great opportunity to extend the range of payment channels for customers and represents a step-change in our mutual goal to light up homes and businesses in Africa."
Last October, M-KOPA secured US$80 million in committed debt financing to be used over the next three years to provide financing for PAYG solar in one million homes in Africa.