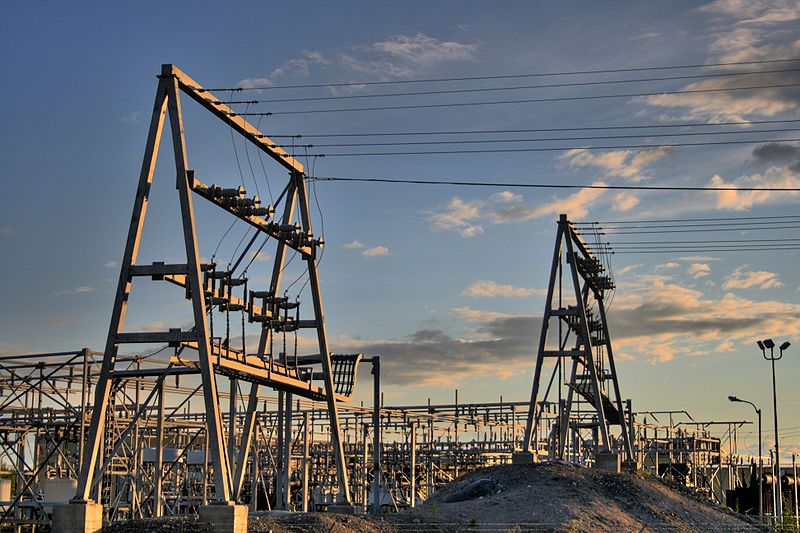 Using PV, wind and CSP, a 'Supergrid' interconnecting North Africa and Europe could take both regions close to 100% renewable energy by 2050, but would require political will and ambitious market design, an expert at Fraunhofer ISE has said.
Teams from several related disciplines at the Germany-headquartered research institute have been conducting the Supergrid Study since 2011. Examining the possibility of a grid spanning Europe, Morocco, Tunisia, Algeria, Egypt and Libya, the academics found that an interregional grid would enable high proportional use of renewable energy, shared and balanced across networks and key technologies.
Furthermore, with the right support it would be feasible for the North African region to be exporting electricity across to Europe as well as covering its own demand, which Fraunhofer modelled would reach 5850TWh by 2050.
Prof Dr Werner Platzer, who specialises in solar thermal technology and was one of the authors of a final report on the work, published last month, told PV Tech that other studies of Supergrids have targeted "transnational electricity transport using HDVC (high voltage direct current) cables". The Fraunhofer study differs, he said, because the authors "adapted generation and thermal storage with concentrated solar thermal power (CSP, STE) in Northern Africa". Platzer said this use of complementary technologies "reduces the requirements on grid capacity", making the Supergrid's ambitious aims more achievable.
The study modelled four scenarios to 2050, with varying goals on emissions reduction and energy demand. The scenarios looked at the optimisation of key technologies, with challenges that included integrating both HDVC DC cables and AC transmission, integrating energy storage and reconfiguring energy markets to value demand at a locational and temporal level.
"The results of the modelling of all scenarios show that decarbonisation of the electricity systems in the EU and NA on the basis of RES is possible and economically practicable," the report states.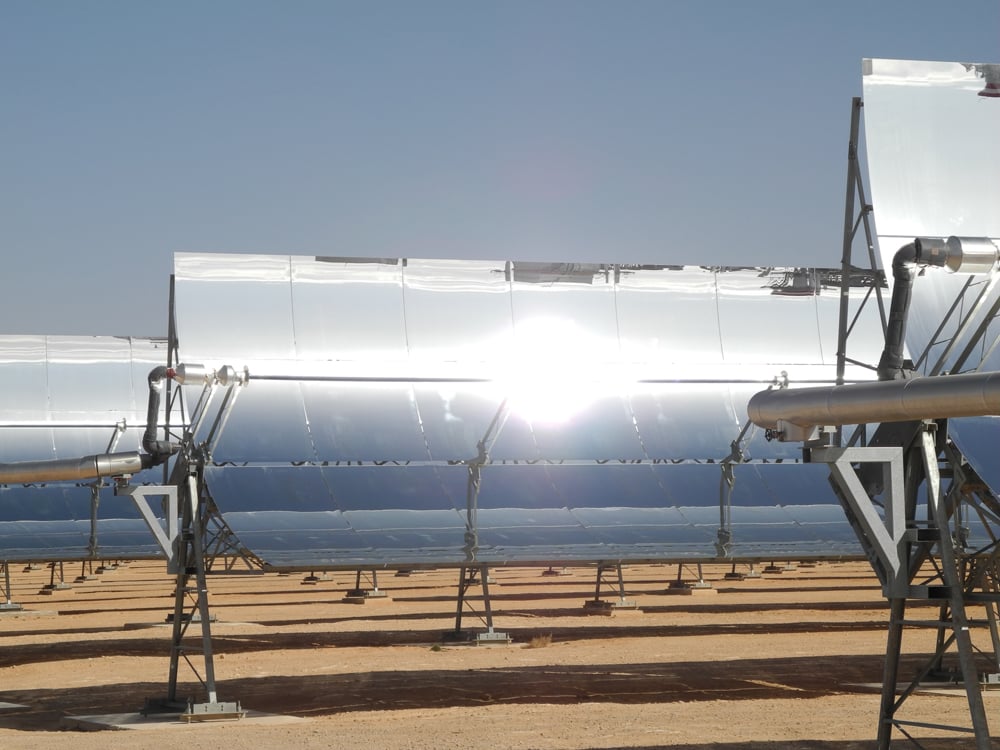 Interconnection interest
Perhaps the most high profile attempt to foster regional interconnection to date has been the Desertec Industrial Initiative (Dii) which was started in 2009, aimed at connecting the North African, Middle Eastern and European regions. The plan would have imported around 15% of Europe's electricity demand from the south but ended in acrimonious disputes in 2013.
At the end of March, a tentative agreement to explore the possibility of a 'Supergrid' for Asia was announced by China's State Grid Corporation, Korean utility KEPCO, Russia's PJSC ROSSETI and Japanese mobile telecoms company-turned energy services provider Softbank.
The group will conduct feasibility studies into whether the inter-regional grid could support high levels of renewable penetration, again through trading and balancing supply and demand.
Similarly, at last month's Energy Transition Dialogue, a conference supported by the German government, a panel discussion centred on the balancing of renewable penetration into grids in Germany, Denmark and California. If there was any collective message from that discussion it appeared to be that all three regions had proven the technical feasibility of adding renewables to the grid without jeopardising security or quality of supply.
However, another recurring theme was that for this trend of renewable energy increasing to continue, interconnection between regions is likely to be desirable.
Dirk Biermann of German grid operator 50 Hertz mooted the idea of a North-South German corridor exchanging wind and PV power within the country, while Torben Glar Nielsen, executive VP and chief technical officer of Danish network operator EnerginetDK put forward the Electricity Highways 2050 plan, where the different regions of Europe would specialise in the most appropriate renewable resources for each region, wind and hydropower in the north, solar to the south.
Biermann said that in Germany, it is now difficult to build power lines, especially overheard, without fierce public opposition and tough planning rules, while in contrast Nielsen said that Denmark's electricity grid has been planned as a public good, facing little to no challenges to development. Fraunhofer's Werner Platzer agreed with Biermann that public opposition to overhead power lines is one of the barriers remaining to such an undertaking.
Also challenging are the cost of the technologies and, perhaps the most difficult, market design.
"It has to be economical to sell in certain times in other markets," Fraunhofer's Werner Platzer said.
For North Africa to develop the adequate generation facilities might also require support schemes such as feed-in tariffs (FiTs), Platzer's team's report said.
Energy storage as a complementary technology
Finally, interconnection and energy storage can be complementary technologies, rather than competitors in a Supergrid scenario, Platzer said. Storage with batteries, pumped hydro or other technologies can reduce the requirement to transport electricity and evens out demand according to Platzer.
In a feature examining forecasts and views on energy storage in 2016, originally published in PV Tech Power, Haike van der Vegte, senior consultant for new energy technologies at certification and advisory house DNV GL, said likewise that interconnection and storage could work together.
"More interconnection [which has been discussed in Europe] definitely has its impact on the business case for energy storage. There are big challenges ahead of us when we deploy the kind of renewables we promised ourselves in Paris. So any way to improve the flexibility of the system is very much appreciated and necessary, including interconnection," van der Vegte said.