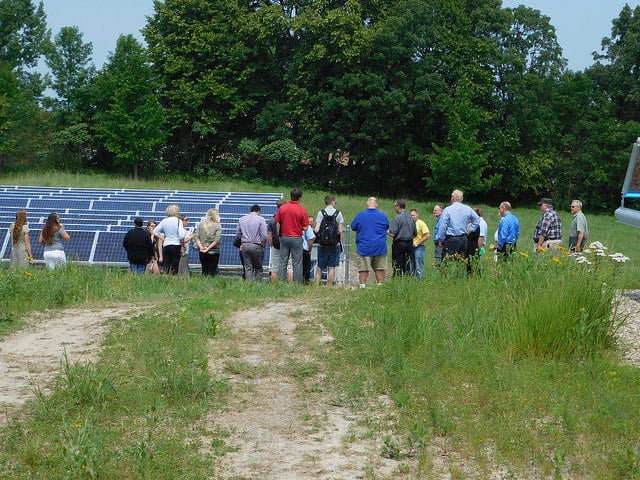 Last week, Minnesota utilities regulators ruled to take a value of solar approach for determining how community solar customers will be paid – making Minnesota the first state in the country to do so.
The Minnesota Public Utilities Commission (PUC) also maintained cap sizes on community solar gardens, which could put a downer on future project proposals. The decision to not expand the cap was due to the oversubscription of the state's solar garden programme, which was launched in late 2014 and administered by Xcel Energy. Solar projects already in the application process with the utility are to be limited to 1MW of output.
The value of solar approach is currently voluntary for utilities and takes into account external factors and this arguably therefore a more detailed valuation of solar. The PUC first implemented this tariff in 2014 – providing a mechanism to calculate the appropriate rate utilities should pay customers based on not only their generation mix, but environmental factors and the system's ability to offset more expensive forms of power generation.
The new tariff may improve access to community solar for low-and-moderate income subscribers, as well as decrease financing costs, according to reports.
414MW of solar development is in the project pipeline, according to Xcel's most recent monthly report. By the end of the year the utility believes 200MW will be operational, with another 200 to 250MW to be added within 18 months.