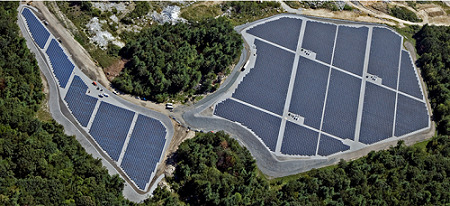 Mitsubishi Hitachi Power Systems Americas (MHPS) has launched Oriden, a US-based renewable energy solutions provider.
Located in Pittsburgh, Oriden will be fully-backed by MHPS to pursue end-to-end offerings of renewable energy solutions for customers, but will have the freedom to operate independently of MHPS, allowing it to offer attractive solutions with the US renewables sector.
Oriden is expected to handle multiple roles when it comes to offering customised solutions, whether it be development and permitting, construction, financing/ownership, and asset management. Oriden's management team will primarily focus on distributed renewable solutions, with the main focus on PV energy and energy storage systems.
Paul Browning, president and CEO of MHPS Americas, said: "Historically, MHPS has focused on providing industry-leading centralized power generation technologies as an original equipment manufacturer, and partnering with utilities, project developers and IPP's in the centralized power segment. Our launch of Oriden allows us to also provide renewable solutions in the commercial & industrial distributed power segment.
Our vision as a company is to offer a wider range of power and energy solutions to meet our customers' constantly changing needs. Launching Oriden is one step toward our broader vision for a change in power."