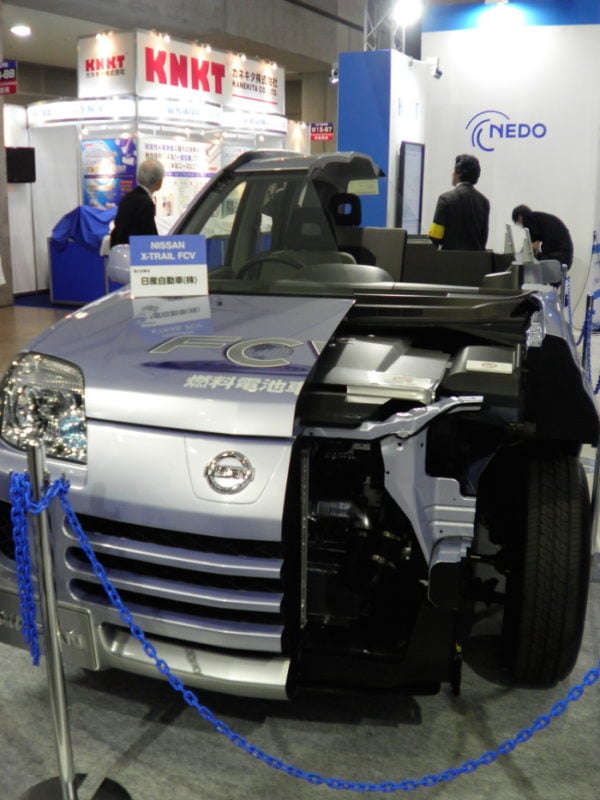 Germany is "on track" to meet its 2030 renewables targets – but more could and should be done to increase the use of clean energy in the transport and heating sectors, the International Renewable Energy Agency (IRENA) has said.
IRENA has published an extensive examination of Germany's current path to 2030 in the latest of its Remap 2030 roadmap documents. With the overarching theme of doubling the installed capacity of renewables worldwide 15 years from now, the Remap series looks at specific regions, countries or industry sectors and assesses how that renewable energy capacity can and should be deployed. Nearly 40 countries have signed up to Remap 2030, while IRENA's other work this year has included the June publication of a global roadmap for electricity storage.
In a statement announcing the document's publication, IRENA said Germany is "on track to realising its 2030 renewable energy targets", although it could undershoot them by around 3% in a base case scenario. However, the agency found, it could do far more by shifting focus somewhat from electricity use and production in the power sector to also encompass more work in mobility and heat.
Germany has a goal of sourcing 30% of its final energy consumption from renewables by 2030. The agency found that with policies currently in place, the share of renewables will reach 27% by then. IRENA made some recommendations on how this could be pushed above the 30% threshold, but went on to say that increasing clean energy deployment in transport, heat and buildings could help Germany achieve 37%.
EC lobbying pressure might bite
While 65% of energy generated in the power sector is expected to come from renewables by 2030, those other sectors are lagging behind. In an interview with PV Tech Storage earlier this year, Dr Christopher Hebling, an expert on hydrogen fuel cells at Fraunhofer ISE who has also been involved with IRENA discussions on topics including energy storage, said that in modelling greenhouse gas (GHG) emissions for Germany, his team had seen little progress on cleaning up the mobility sector so far in particular.
"[We] do a lot of energy system modelling where we just put the final target of -80% CO2 as compared to 1990 as the only target value in modelling the path from today to 2050. In this case, this is an extremely extensive approach to not only model the electricity sector but also the heat sector but more and more the mobility sector.
"If we look back from over the last 15 years for example, or from 1990, the date of the Kyoto Protocol which is usually used as the baseline, then we can see that in the various sectors there has been already quite an improvement in terms of CO2 reduction.
"… a big contribution came from the energy sector (electricity) due to the appearance of solar and wind…roughly a third of power now generated by solar and wind, which is an improvement so there's a strong impact onto the CO2 emissions in the electricity sector.
"Households also contributed due to insulation, refurbishment of houses, even agriculture contributed. There is just one sector that didn't contribute at all – that even increased its CO2 emissions and guess what, that's the mobility sector!"
According to Hebling, part of the reason for this lack of progress has been a shortage of lobbying and other political pressure on the transport industry, but with the European Commission placing significance on reducing emissions in transport, Germany will have little choice but to focus on this area.
Electricity market 2.0 – Energiewende comes of age
IRENA described Germany, which has been undergoing its Energiewende ('energy transition') away from nuclear (and latterly fossil fuels) since 1980, as unique in the scale of ambition of its renewable energy policies. After a controversial first 30 years for the Energiewende, IRENA said, it has gained "broad political consensus in recent years".
At the beginning of this month, Germany's Federal Ministry for Economic Affairs and Energy published plans to create an "electricity market 2.0", promising greater transparency and more efficient ways to reward energy providers for meeting capacity requirements. The policy is also expected to place greater importance on energy trading with Germany's neighbours and foresees "a greater linkage between the sectors of electricity, heat and transport". The latest IRENA Remap document was written with input from a meeting of experts hosted at the ministry.
The finding from IRENA follows the announcement of a record-breaking performance from renewables in Germany since the start of 2015. Various sources including Germany Trade & Invest, an agency fostering inward investment links into the country, have announced that around one-third of Germany's gross energy requirement will be met by renewables this year. Wind produced almost 50% more power this year than last and despite a slowdown in the rate of adoption, PV production has already bettered the whole of 2014 in the first nine months of this year.