Shake up at SolarCity and execs waive pay
The largest US residential PV installer SolarCity said its co-founders Lyndon and Peter Rive, CEO and CTO, respectively had agreed to waive their salaries and receive a token US$1.0 in annual pay as the company planned an unspecified number of job losses due to lower revised PV installation guidance for 2016.
SolarCity said in an SEC filing that it expected to incur restructuring charges of US$3 million to US$5 million, primarily in relation to a workforce reduction. The company said the move would realign its operating expenses to match the expected reduction in installations, which was recently revised a second time to 900MW to 1,000MW, compared to 1,000MW to 1,100MW, as previously guided.
Later in the week, Californian newspaper The Mercury News, reported that papers filed with the state put the job losses at 108. The paper claimed 80 roles at its San Jose HQ and a further 28 in San Francisco would be cut. The cuts were largely back office roles in accounting, recruitment and legal services, according to the paper.
OST Energy opens Paris office
Renewables technical advisory OST Energy will open an office in Paris as it looks to bolster its French solar business and build out a new wind unit.
The new office will also be used to develop the company's work in Francophone countries in Africa, a target for many French developers.
This week French officials announced a new 3GW tender to be divided up over the next three years.
"Whilst new wind energy construction has slowed in parts of Europe, there is still a large domestic demand for technical due diligence and advisory services as the fund community looks for secure and stable secondary assets," said Fabrice Aymat, country manager, OST France.
"Onshore wind construction in France is likely to continue at pace until the mid-2020s. Simultaneously, ambitious French firms are developing projects in Africa and further afield and turning to the experience of domestic consultants to help them manage market-specific technical, logistical and contractual risks throughout the lifetime of their assets."
Tigo gets new Americas sales head
Module Level Power Electronics (MLPE) manufacturer Tigo has appointed former Unirac, GE and SolarWorld exec Kevin Kilkelly as its new VP of sales for the Americas.
"I am delighted to be joining Tigo," said Kilkelly. "I am particularly excited as their innovation in the field of smart and affordable MLPE, is poised to be a significant game changer in the solar industry. I'm looking forward to tackling the challenges ahead."
Duke Energy exec joins developer REC Solar as new CEO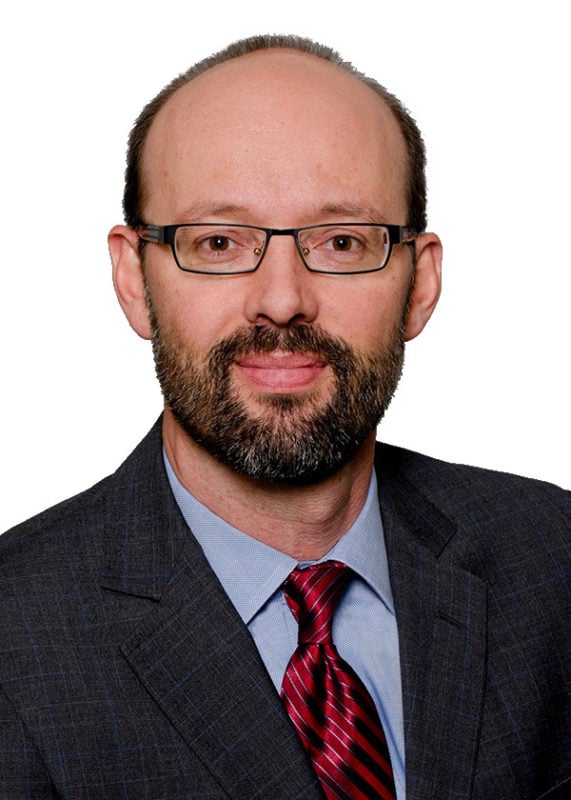 Commercial-scale solar developer REC Solar has appointed former Duke Energy executive Matt Walz as its new CEO.
The company said the appointment would further help it integrate with Duke Energy Renewables. Duke took a majority ownership stake in REC in 2015.
"Our customers want an energy partner that understands the unique needs of both small and large businesses and is able to provide simple, affordable and customised solutions," said Walz. "As CEO, I am bringing together the nearly two decades of solar experience at REC Solar with Duke Energy's more than 100 years' experience serving customers' energy needs.
"Together, Duke Energy and REC Solar are providing secure financing options, partnering with best-in-class service and technology providers, and using our energy experience to build the best solution for each customer," Walz added. "We want to make it easy for customers to save money and generate onsite solar power."
And finally…
Solar contractors save colleague's life on-site
Two Strata Solar employees have been praised after putting their CPR training into practice on-site.
Brad Lookadoo and Tim Williams were singled out by the company after a colleague had a heart attack at a project in North Carolina. The pair adminstered CPR until emergency services arrived and were credited with saving the man's life.
"The quick reaction by Brad and Tim saved this man's life, and this heroic act deserves to be recognised," said Markus Wilhem, CEO, Strata Solar. "This was a textbook example of how to utilise critical safety and CPR training onsite, and I want to offer my sincerest gratitude to Brad, Tim and the rest of the team at Monroe for handling this so professionally and in accordance with our safety protocols."
If you've got an employee, training or recruitment story to tell, get in touch with us now