Jon Wellinghoff leaves Tesla/SolarCity
Chief policy officer at SolarCity Jon Wellinghoff has left the company now that it has completed its US$2.6 billion merger with Tesla.
The ex-Federal Energy Regulatory Commission (FERC) commissioner exited the company in April and is now employed at a Distributed Energy Resources (DER) consulting firm in California that counts Tesla as a new client, according to E&E news.
Before his stint at SolarCity and FERC, Wellinghoff served as general counsel at the Nevada Public Utilities Commission (PUC).
Canadian Solar welcomes Ty Daul as VP, Americas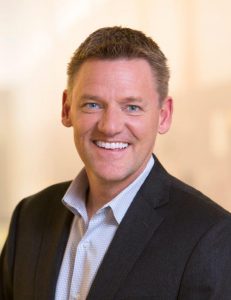 'Silicon Module Super League' (SMSL) member Canadian Solar has hired industry veteran Ty Daul as Energy Group vice president of Americas.
In his new role, Daul will lead the company's business units in Canada, the US and Latin America and direct the company's wholly-owned subsidiary Recurrent Energy.
Daul has been in the industry for 27 years where he has been involved in more than 4GW of operating renewable energy projects. He previously held senior leadership positions at SunPower, Element Power and Iberdrola.
"We are pleased to announce that Ty will be leading our Americas team across all aspects of the Energy Group's business. He brings with him valuable expertise across the energy sector and is an excellent addition to our team," said Shawn Qu, CEO of Canadian Solar.
Siemens-Gamesa merger announces first executive appointments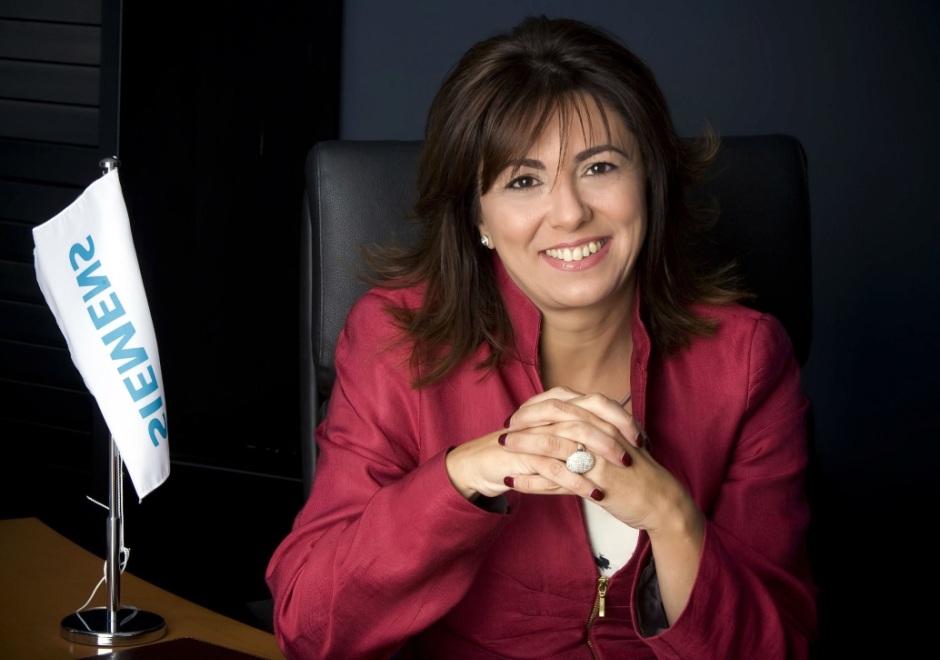 Spain-based wind specialist Gamesa and Siemens Wind Power have merged to create a leader in the renewable energy industry.
To get the company underway, it has made its first executive appointments. Ignacio Martin, former executive chairman of Gamesa, will continue as CEO for the combined company during its transition phase. The board of directors' new appointment committee has already begun the selection process for the new company CEO.
Andrew Hall, formerly CFO of Siemens Wind Power has been appointed CFO of the merged company.
Xabier Etxeberria, formerly Business CEO at Gamesa, will head its Onshore business and Markus Tacke, previously CEO of Siemens Wind Power, will head the united company's Offshore business.
Mark Albenze, former CEO of Wind Service at Siemens Wind Power, will head the combined Service business. David Mesonero will be the Chief Integration Officer in addition to his current responsibilities as Head of Corporate Development.
Rosa García, CEO for Siemens in Spain, has been appointed non-executive chairwoman of the board.
Going forward, the new company will be known as Siemen's Gamesa Renewable Energy and will remain listed on the Spanish stock exchange.
In total, the merged company has close to 27,000 employees and products and technology installed in more than 90 countries. It also has a combined annual revenue of €11 billion, an order backlog of €21 billion and a global installed capacity of 75GW.
Powin hires new CFO & VP of Business Development

Energy storage integrator Powin Energy recently hired Craig Eastwood and Jan Jacobson as its new chief financial officer (CFO) and vice president of business development, respectively.
Eastwood joined the company in March 2017 and is now directing all fiscal functions for Powin, while Jacobson will lead the company's commercial team and spearhead the development of new business and strategic partnerships.
"We were very meticulous and targeted in our search to fill these roles as it was extremely important to get the right people to join a team that is highly motivated and focused on delivering a best-in-class energy storage system," said Geoffrey Brown, president of Powin Energy. "With Craig and Jan, I think we nailed it. Craig is a seasoned financial executive with a strong background in general accounting, treasury, systems integration, investor relations, and other financial disciplines. Jan brings a wealth of business development experience from the energy storage industry."
Eastwood joins Powin from speciality aviation company Erickson where he was the corporate controller. Jacobson meanwhile has had extensive energy industry experience with various Fortune 500 companies and electric utilities.
"Powin Energy is at an important inflection point in the emerging energy storage industry," said Eastwood. "I anticipate that our success with Southern California Edison, combined with other projects we are working on, will set the stage for several exciting opportunities as the industry evolves and matures."
"I've been a part of a couple of energy industry start-ups, so it's not easy to impress me with flashy-looking technology, but Powin Energy has the most novel and likely disruptive intellectual property I've seen," said Jacobson. "Our project pipeline for 2017 is already very sound, but I look forward to elevating our outlook for the remainder of the year and beyond."
Energy storage firm NEC ES appoints new CEO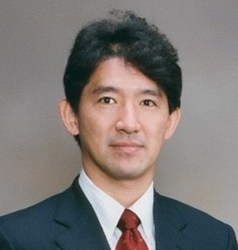 NEC Energy Solutions (NEC ES) has appointed a new CEO, Michihiro 'Hiro' Ezawa.
NEC said it had enjoyed increasing demand for its energy storage systems and services and needed to more closely align the objectives of the subsidiary and parent company. NEC ES claims that since the start of this year, it has already tied down contracts for over 100MW of energy storage projects in four countries and three continents.
Ezawa has been at NEC Corporation since 2015 and NEC ES since 2016 and will combine the roles of chairman and CEO. His previous roles have included stints at GE's energy storage business as commercial and sales director. NEC ES thanked outgoing CEO Bud Collins for his contribution in taking the company "from a start-up into a recognised global leader".
Reporting by Andy Colthorpe
O&M leader MaxGen appoints SunPower's Michael Eyman as VP of business development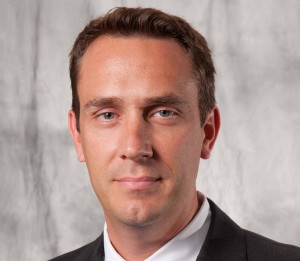 Leading US O&M firm MaxGen Energy Services appointed Michael Eyman as its new vice president of business development.
Eyman, a solar industry executive, who previously was the director for business development at SunPower, will focus on building the company's operation & maintenance (O&M) business and guide customers in meeting the operational needs of their portfolios. Expert O&M services are becoming an increasingly vital component of the solar industry as it grows and matures, and MaxGen believes it will be able to compete with talent such as Eyman.
"Michael has an outstanding track record of understanding the needs of solar power portfolio owners and operators, and then crafting a service strategy that solves those needs," said MaxGen CEO Mark McLanahan. "His broad experience in supply chain, construction oversight, financial modelling, and asset management will be key in making our customers successful – which is our ultimate goal."
"I'm very pleased to bring my technical expertise and O&M experience to MaxGen," noted Eyman. "It's exciting to be joining a team with a focused vision of ensuring that solar becomes a mainstream and enduring component of the global energy landscape. I look forward to some amazing growth as we shape the future of solar and distributed energy though superior services and offerings delivered by the best team in the industry."
Spain's Renewable Energy Association welcomes new president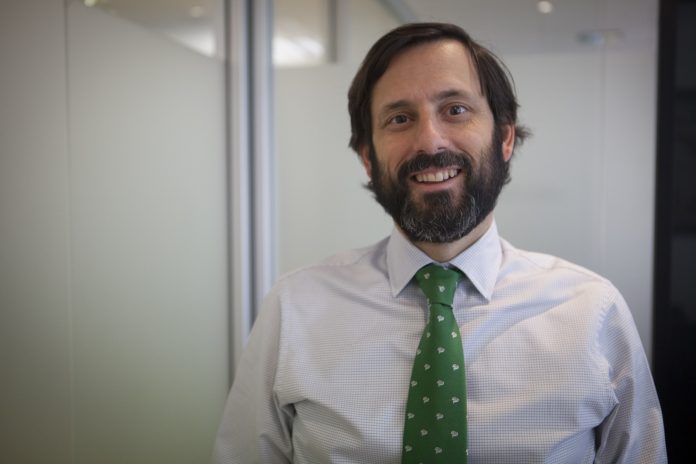 APPA PV, Spain's Renewable Energy Association, has elected Jorge González Cortés as its new president until 2021.
According to the association, Cortés' presidency coincides with a crucial time for PV technology in proving its full competiveness in the energy space.
"Solar PV has reduced its costs by 82% in the last seven years," said Cortés. "This has completely changed the debate on the technology. Today it is not a question of developing the technology, but rather that the regulatory framework is stable for companies and individuals to benefit from this spectacular development. "
Cortés was elected on behalf of solar company Solynova, where he currently serves as director. In addition, Cortés has been commercial and marketing director of local renewable energy company Gesternova since 2006. He becomes president of APPA after serving on the association's board since 2013.