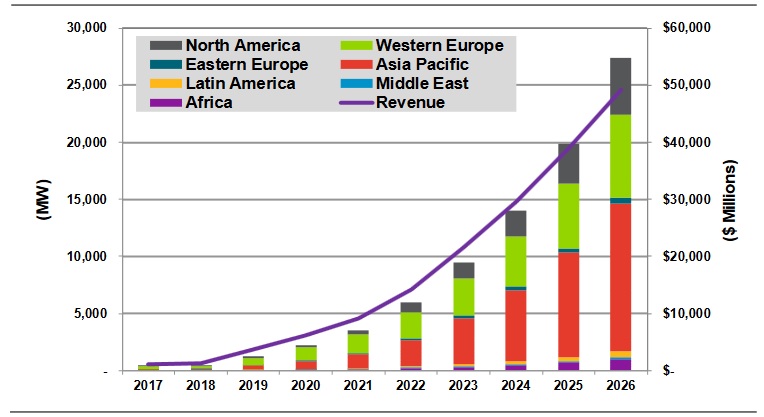 In less than 10 years, distributed solar-plus-storage systems will reach 27.4GW worldwide and be worth more than US$49.1 billion, with Asia and Western Europe leading the way, a new report from Navigant Research has forecast.
Focusing on drivers and barriers to adoption and global market trends, Navigant's "Distributed solar PV plus energy storage systems" looks at PV and battery storage in the residential, commercial and industrial (C&I) and off-grid/remote sector market segments.
Distributed solar PV is an increasingly important part of both domestic and commercial electricity customers' diversifying suite of energy options, as increasing numbers turn away from conventional utility supplier arrangements. Navigant says that soon, the value of standalone solar PV will be questionable without the addition of energy storage, particular in those remote and off-grid regions where it would form the backbone of new, distributed energy installations and networks.
To read the full version of this story, visit Energy-Storage.News.