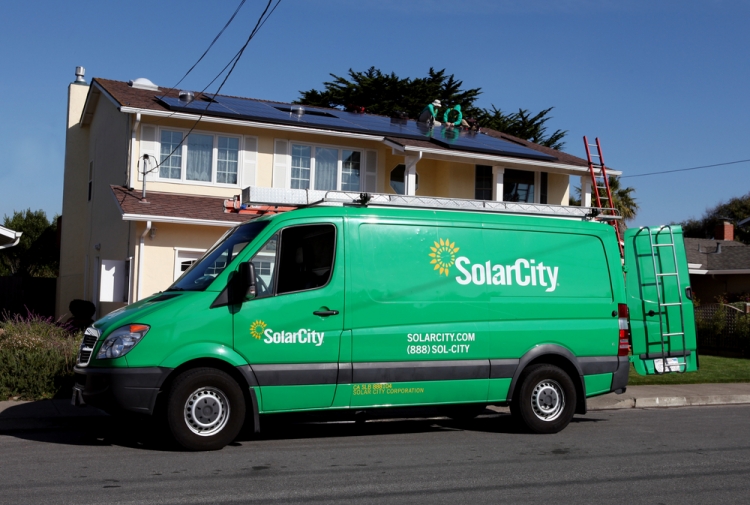 Nevada solar moved up in a big way earlier this week, with the state legislature passing several bills to ensure the industry will return to its former heights.
AB 405, if enacted by governor Brian Sandoval, would restore the state's net metering scheme that was effectively destroyed in a 2015 Public Utilities Commission (PUC) decision that caused many residential installers to cease operations in the Silver State.
The bill also includes solar consumer protection measures and a 'Bill of Rights' for solar customers, as a stopgap mechanism to prevent a similar situation repeating itself when the residential market stalled and around 2,600 jobs were lost.
The Solar Energy Industries Association (SEIA) issued a statement recently urging Sandoval to approve the legislation.
"We applaud Assemblymen Watkins, Brooks, Yeager, and Fugo and Senators Ford, Atkinson, Manendo, and Spearman for their leadership, and we urge Governor Sandoval to sign this bill into law and restore Nevada to its rightful spot as a top solar state," Sean Gallagher, vice president of state affairs for SEIA, said.
"Nevada is one step closer to a policy that will allow it to get back thousands of solar jobs that were lost," Gallagher added. "This bill is a compromise that doesn't fully value the benefits of distributed solar. It will, however, allow Nevada consumers and small businesses who may have wanted to go solar, but found it uneconomic under the existing solar policies, to now proceed."
Back in business
The passage of these bills that boost clean energy, in particular the bill that would allow solar customers to be paid for their excess solar power, has resulted in companies who previously exited Nevada after the PUC scrapped the popular net metering programme, to return.
PV Tech previously reported on Utah-headquartered Vivint Solar returning to the state. In addition, San Francisco's Sunrun left Nevada in January 2015 after the PUC decision with the loss of hundreds of jobs, but has announced its return on the prospect of solar picking up again.
"The near unanimous bipartisan support for legislation to reinstate net metering and establish a bill of rights for solar customers is a reflection of overwhelming public demand for affordable, clean energy options," said Lynn Jurich, CEO and co-founder of Sunrun, in a statement. "Thanks to the hard work of Governor Sandoval and Nevada State Legislators, we can now say with confidence that Sunrun is coming back to Nevada."
SolarCity exited at the same time as Sunrun. But now, Tesla, which owns SolarCity, also applauded the decision of the legislature to reinstate the state's residential solar segment.
"Tesla will begin selling rooftop solar and residential storage products in Nevada, and we look forward to bringing even more jobs to the state in the years ahead to help provide residents with affordable rooftop solar and energy storage choices," Tesla said in a statment.
Under the new law, rooftop solar customers will be reimbursed for excess generation at 95% of the retail electricity rate. As more solar is installed, the rate will fall, but it stops at 75%.
"This legislation, which is supported by businesses and consumers alike, will not only bring back solar energy to Nevada and enable the industry to innovate and grow sustainably, it will create thousands of jobs and bring millions of dollars in economic benefits to the state," a Tesla spokesperson said in a statement emailed to Reuters.
Things are looking up for the Silver State, with governor Sandoval stating that he intends to sign AB 405 into law.
"I will soon be signing a bill with regard to net metering" he said. "Nevada has always been a place, and will continue to be a place, that leads the county with regard to our renewable resources," he said on Monday.
Other bills
The good news for solar in Nevada does not stop there, as the legislature also passed AB 206 which expands the state's renewable energy portfolio standard (RPS) to 40% renewable energy by 2030, up from its former 25% by 2025. A coalition of clean energy advocates, including the SEIA and the American Wind Association (AWEA) wrote a letter to the governor, also urging him to sign this bill into law also.
Increasing the target is expected to attract over US$3 billion in additional investment to Nevada, as well as fostering greater energy diversity to result in more consumer savings.
A third bill to make it through the legislature with potential to bolster Nevada's renewable energy prowess is SB 292 that will establish a state-wide community solar programme if enacted.