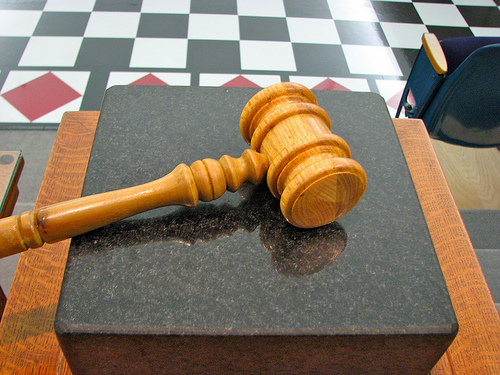 The Environmental Protection Agency (EPA) is officially in legislative hot water after Florida lawmakers introduced a bill to abolish the agency.
Threats to cut environmental spending and even target climate scientists have been floated during the election and resurfaced recently.
"I will also cancel all wasteful climate change spending from Obama-Clinton, including all global warming payments to the United Nations," said Donald Trump during a pre-election stump in Michigan on 31 October last year. "These steps will save US$100 billion over eight years, and this money will be used to help rebuild the vital infrastructure, including water systems, in America's inner cities."
Since then, the fate of Obama's Clean Power Plan and even the solar ITC have been mooted, with industry insiders disagreeing on their fate, but mostly acquiescing that even without them, the industry would continue to grow.
Now, Florida representative Matt Gaetz has introduced HR 861 which would eliminate the EPA altogether. The purpose of the bill, in Gaetz's own words, is "to protect [local government's] environmental assets in the absence of federal overreach."
The EPA was created in fact to protect the environment and US water and air standards by enforcing regulations passed by Congress for subsequent state compliance. Its most notable work is the Clean Power Plan that was designed to lower greenhouse gas (GHG) emissions by up to 32% on 2005 levels by 2030. The initiative has been stalled by the Supreme Court since February 2016 due to lawsuits filed by several states and fossil-fuel companies, resulting in an appeal hearing in Washington earlier this year.
In reference to the debated overreach of the organisation in its mandates to states, Gaetz indicates that the phasing out of the organisation is a reaction to its ultra vires actions.
Whilst Gaetz and other bill supporters including Kentucky's Thomas Massie, Steven Palazzo and Barry Loudermilk, assert that states can regulate themselves when it comes to climate change. Those that do not support such a move maintain that regardless, there is little to worry about.
"It's hard to imagine Congress being willing to do so, and the American public would almost certainly virulently oppose such a move," Ann Carlson, an environmental law professor at the University of California-Los Angeles Law School, told Bloomberg BNA in March.
In order to become law, the bill would have to pass through the congressional committee. Gaetz said that if successful, the EPA would no longer exist by the end of 2018.