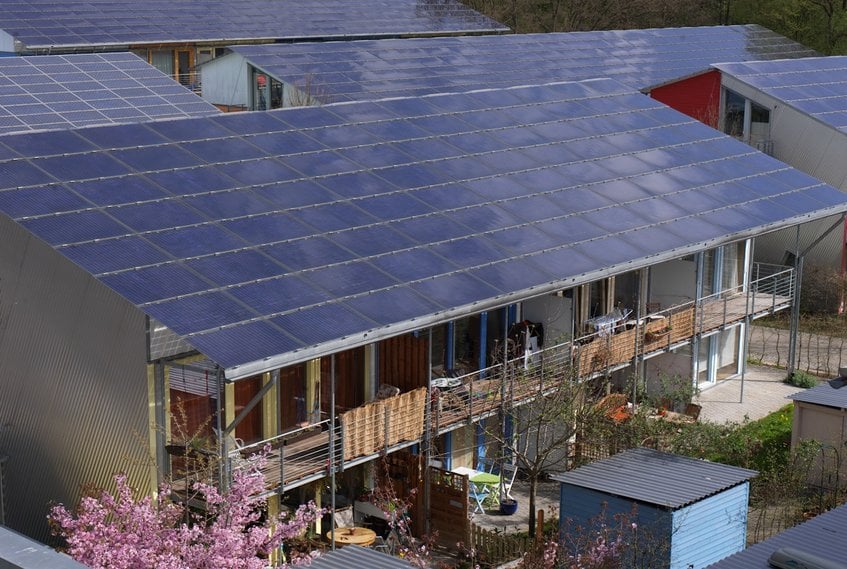 The decreasing cost of distributed generation and storage technologies is changing the way value is created in the energy sector, according to a new report launched by SolarPower Europe in Brussels today.
The lowering cost is accelerating the transition to a more decentralised approach for energy, which will require energy providers to take on new business models to stay ahead of the competition, said the new report: 'Ahead of the pack – solar as the new gateway to the decentralised energy world?'
Thomas Doering, SolarPower Europe policy analyst, told PV Tech that consumers also have trust issues regarding their electricity suppliers. Therefore, there is a race to tie in consumers and subscribe them to new models, with economic, self-sufficiency and environmental benefits.
Doering added: "The question is who jumps on this trend and utilises it. We have new entrants that offer new business models, but also utilities changing their strategies such as Engie, Total or E.on that now put the consumer at the centre of their strategies."
SolarPower Europe sees that people are willing to invest in solar, potentially also combined with storage, while utilities are now in a position to actually capture this trend.
Doering said: "Considering different capabilities of new entrants, such as solar installers, we see there might be a need for increased partnerships. These partnerships are able to drive costs further down and increase the benefits not only for the consumer, but also for the energy system as a whole."
Panel discussion at @SolarPowerEU #solar and #storage report launch: Which policies to power a prosumer world? pic.twitter.com/ZPeiy1lOKb

— SolarPower Europe (@SolarPowerEU) May 26, 2016
The report calls for several major policy adjustments:
Develop a dedicated policy framework for prosumers of renewable energy within the revised Renewable Energy Directive
Adapt market rules to accelerate the development of enablers and make self-generation and consumption smarter
Make distribution grid tariffs "fit for the energy transition"
Ensure a proper remuneration of services provided by distributed generation as this will facilitate its integration in the system
A SolarPower Europe release stated that players in the retail market today need to operate closer to the end-consumer. It also said solar will become a "new factor of performance and differentiation amongst energy suppliers" in the new decentralised era. Meanwhile, firms which are able to create new business models to adjust to the new energy paradigm will become the frontrunners in the industry.
The organisation and analysis firm IHS also recently reported a major milestone for the European industry of 100GW cumulative PV capacity installed:
100GW #Solar Power Installed in Europe! An unprecedented achievement and cause for celebration! #EUSOLAR100GW pic.twitter.com/hL4pwKFDfq

— SolarPower Europe (@SolarPowerEU) May 4, 2016