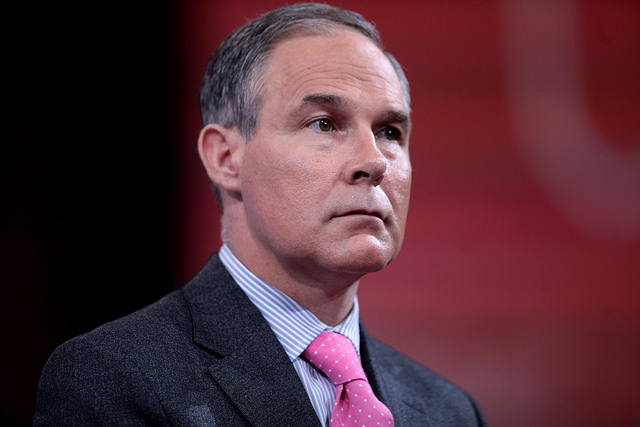 New head of the US Environmental Protection Agency (EPA) Scott Pruitt has made it clear that he will waste no time in getting rid of the Clean Power Plan.
The US Senate confirmed Pruitt to run the EPA on Friday, in a 52-46 ruling, against the objections of environmentalists and Democrats alike that fear he will completely alter the agency beyond recognition.
The Oklahoma attorney has sued the EPA a total of 14 times, arguing that it is exceeding its powers as an authority in dictating what emissions regulation states should be required to implement.
Now finally in the driving seat, the climate sceptic is likely to issue executive orders as soon as next week to reshape the EPA. Last week, nearly 800 former EPA staff wrote a letter to the Senate urging them to reject the nominee, saying Pruitt has shown "no interest in enforcing environmental laws."
Clean Power Plan
Perhaps confirming his opponents greatest fears, Pruitt told the Wall Street Journal that he expects to quickly withdraw the Clean Power Plan, the initiative that was designed to lower emissions by up to 32% on 2005 levels by 2030. The Plan has been stalled by the Supreme Court since February last year due to litigation, and Pruitt confirmed intentions to scrap it for good.
"There's a very simple reason why this needs to happen: Because the courts have seriously called into question the legality of those rules," Pruitt said.
Although the Supreme Court is expected to make a final rule on the fate of the Plan, Pruitt made it clear that he does not intend to wait for the courts to decide before initiating the legal process necessary to withdraw the Plan.
Pruitt said as EPA administrator, he wanted to give states back their autonomy, insisting that environmental laws do not lend themselves to a "one size fits all model". This is in line with president Trump's agenda to give states more authority over environmental issues by striking down federal regulations on oil-drilling.
Potential effects
Whilst many clean energy advocates have remained assured that the momentum currently being enjoyed is too great to be influenced by a Clean Power Plan – or lack of – the US Energy Information Administration (EIA) said last week that coal is expected to regain its place at the top of the nation's generation mix in 2019 if the Plan is repealed.
The EIA contends that coal could retake the top spot and retain this into the 2030s if the current carbon regulations for existing power plants are repealed, like Pruitt plans to.
However, the EIA warns that this analysis is dependent on other potential price trends and policy changes that will determine whether or not coal could make a resurgence.
Clean energy remains optimistic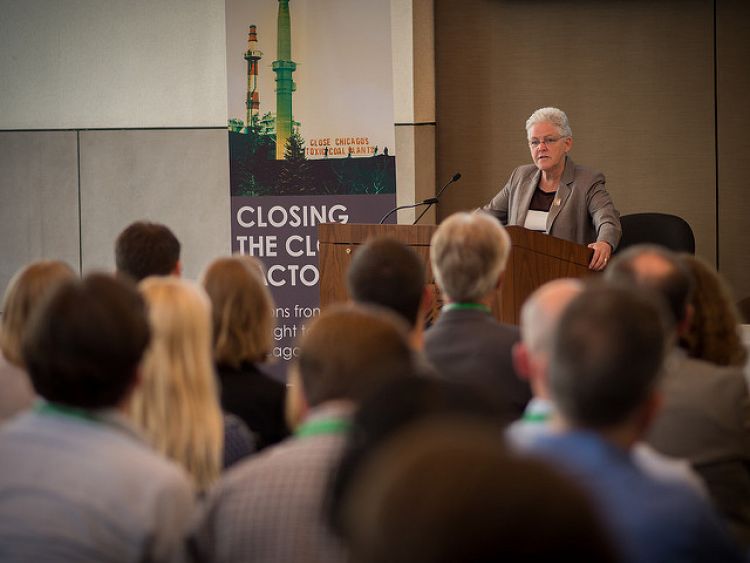 Despite that analysis, and the intentions of the president to revive the dying coal industry, clean energy advocates remain optimistic that renewable energy will continue to thrive, even in absence of the plan.
"Even if the Clean Power Plan is likely to be reversed, that is largely concerned with carbon dioxide emitting plants, and so is unlikely to impede the growth of renewables," Graham Smith, CEO of Open Energy, told PV Tech. "Renewables are strongly state-based in the US. Each state has its own attitude and set of policies towards renewable energy, irrespective of the overall [picture]. Those state and regional programmes in some cases are extremely strong, extremely alive and well and because they are on a legislative basis, states are really in control of those."
"Throwing out the Clean Power Plan won't bring back coal," said Angela Anderson, director of the Climate and Energy Programme at the Union of Concerned Scientists. "Coal is increasingly uneconomic for a variety of reasons, including cheaper alternatives like natural gas and, increasingly, wind and solar. Those market conditions will exist with or without the CPP."
During her last address, former EPA administrator Gina McCarthy joined the myriad of industry experts who assert that the transition from fossil fuels to renewable energy sources is inevitable – even without the Plan.
"Clearly there is more going on in our world and our energy sector than the CPP can account for," she said. "And look, I'm really not trying to say that the CPP isn't important. You know that. I love it, I think it's great. But the truth is that if I were to stand here and explain the significant of virtues of CPP it would keep you here for quite a lengthy piece of time, and I can't fit it into a sound bite that I do have time for."