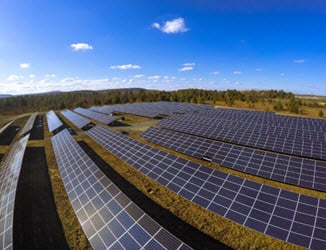 Already set to develop a wind project in Lancaster County, Nebraska, NextEra Energy is reportedly in talks to also develop a large-scale PV project in the northeastern part of the US state.
NextEra company spokesman Bryan Garner told The Lincoln Journal Star that the company is in the "very early stages of looking at the viability of solar projects in Nebraska."
Specifically, the projected solar installation discussed would have an installed generation capacity of 423MW, which would not only be the largest PV project in Nebraska, but the largest in the Midwest US.
The project still has quite a few hurdles to clear before development can begin, with NextEra applying for an interconnection agreement with the Southwest Power Pool, a 14-state organization that runs the regional electric grid.
According to the Solar Energies Industry Association (SEIA), Nebraska's PV installations generated around 40MW of power in the third quarter of last year, which ranked 44th among all the states. However, a 2006 study by Nebraska Energy Office's website tabbed the state as having the 13th best solar potential among all the states in the US.
NextEra has already signed a lease for 1,011 hectares in Pierce County, on a plot of land that already features a 345kV Nebraska Public Power District power line running through it.