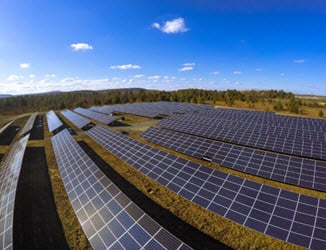 There is cause to be bullish about the prospects of solar in the US even after the scheduled sunset of the investment tax credits (ITC), according to the renewables investment subsidiary of major US utility NextEra.
The industry is campaigning for an extension of the measures, with trade body SEIA telling PV Tech an extension would mean solar having a 16% rather than 12% share in the nation's generation mix come 2030.
NextEra Energy Partners, which "acquires, manages and owns" renewable assets, remains publicly confident about the sector's prospects.
During the conference call for its second-quarter results, Rebecca Kujawa, CFO and executive vice president, was confident about the ongoing competitiveness of solar.
"As we highlighted last month, with continued cost and efficiency improvements, we expect new near-firm wind and solar to be cheaper than the operating costs of coal, nuclear and less fuel-efficient oil and gas-fired generation units, even after the tax credits phase down early in the next decade," she said.
"The combination of low-cost renewables plus storage is expected to be increasingly disruptive to the nation's generation fleet, providing significant growth opportunities well into the next decade," Kujawa added.
"With the economic advantages of wind and solar versus traditional generation resources even after the tax credits phase down, we expect renewables to grow at a rate that provides a meaningful tailwind to NextEra Energy Partners' growth well into the next decade," the CFO explained.
The company reported a loss for the quarter of U$28 million. During the reporting period it acquired a 611MW portfolio of wind and solar projects.