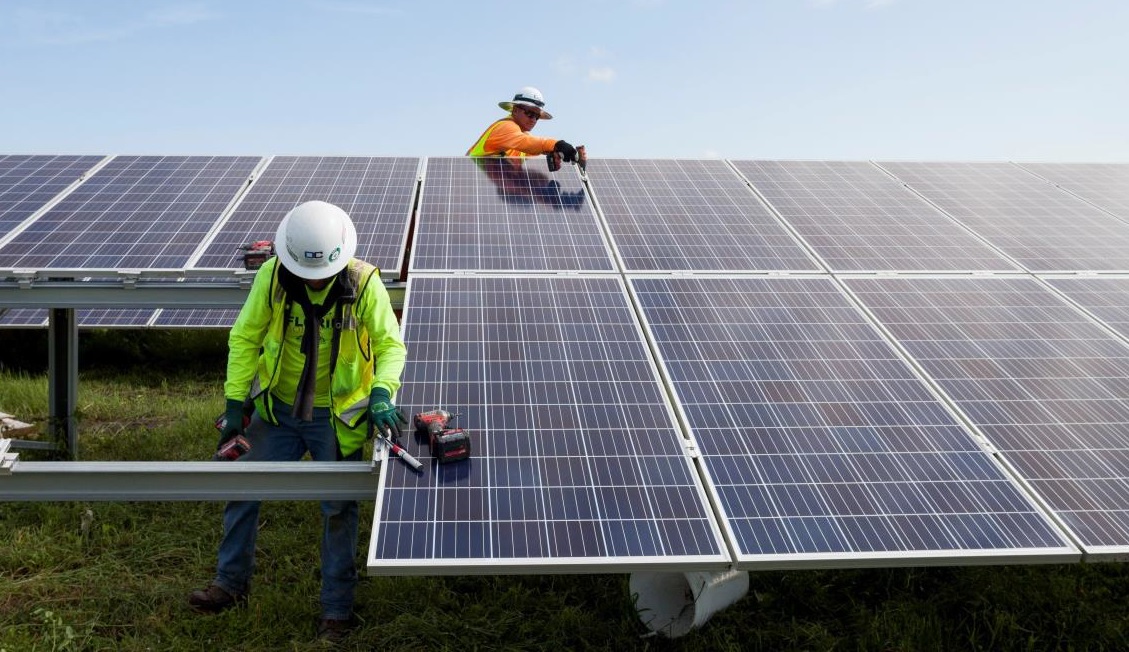 NextEra Energy Resources will be deploying a major US complex combining solar, wind and storage batteries, a mix the broader NextEra group sees as increasingly promising.
The Western Farmers Electric Cooperative (WFEC) has agreed to become the offtaker for the 700MW Skeleton Creek hybrid, which NextEra wants to deploy in the state of Oklahoma.
A power purchase agreement (PPA) has been signed for wind and solar installations of 250MW capacity each, paired with a 200MW system of four-hour battery energy storage.
The three installations are slated for development in the counties of Garfield, Alfalfa and Major, in the northern strip of Oklahoma state.
The wind plant is due to go live later this year, while the PV and battery elements are both expected to start operations by the end of 2023.
According to NextEra, the project is the first to mix wind, solar and batteries in the 14-state grid region known as the Southwest Power Pool (SPP).
The 700MW size makes the co-located venture the largest of its kind ever to see the light across the entire country, the company went on to claim.
Not NextEra's first triple hybrid
The Skeleton Creek announcement emerged just as another affiliate of the NextEra group, NextEra Energy Partners, signalled its belief in the potential of such hybrids in the US.
At a conference call on quarterly results just this week, NextEra Energy Partners CFO Rebecca Kujawa was bullish on solar's potential, both as standalone and paired with others.
"The combination of low-cost renewables plus storage is expected to be increasingly disruptive to the nation's generation fleet, providing significant growth opportunities well into the next decade," the CFO explained.
The optimism appears to extend to Skeleton Creek's offtaker WFEC. The addition of batteries to already "lower than ever" wind and solar prices will lead to affordable supply even "when the wind isn't blowing and the sun isn't shining," said the power cooperative's CEO Gary Roulet.
The triple hybrid is not NextEra's first, however. In February this year, the firm unveiled plans for what it billed as "first of a kind" such scheme in the US.
The project in question will see NextEra deploy 300MW of wind, 50MW of solar and a 30MW battery system in Oregon, alongside state utility Portland General Electric.