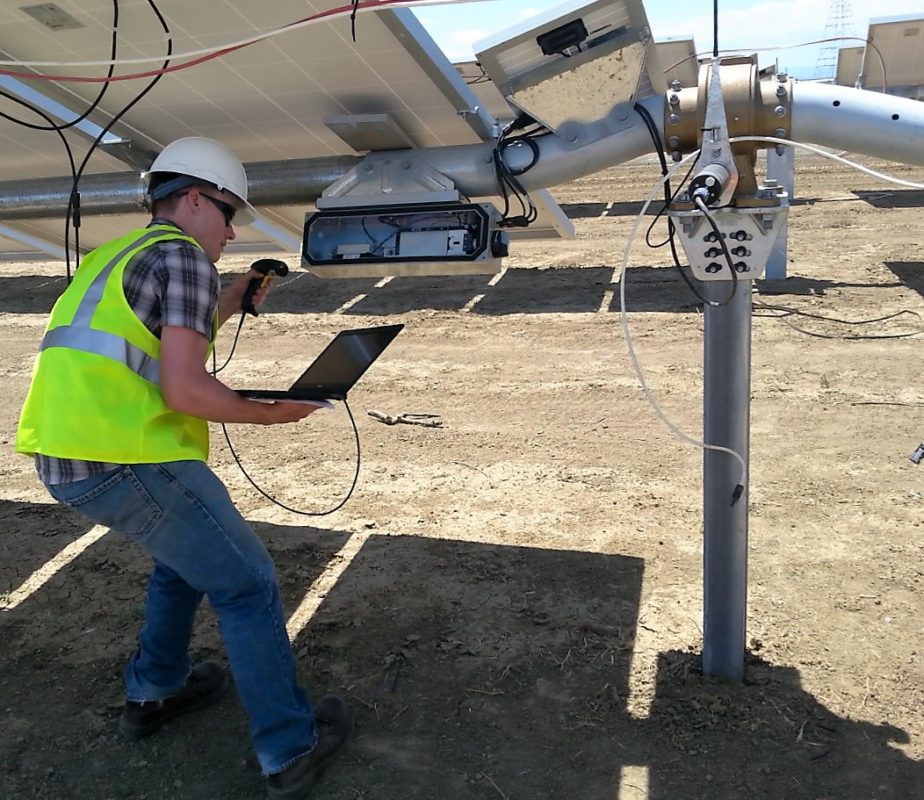 Single-axis PV tracking systems specialist NEXTracker has delivered trackers to a 105MW PV plant developed by Indian conglomerate Adani in the state of Punjab.
The project is at the halfway stage of installation and commissioning.
Jayant Parimal, chief executive of Adani Green Energy, said: "We're very pleased to be incorporating NEXTracker's advanced solar tracking system into our utility-scale PV projects. Their high quality components and solid financial backing by Flex are important aspects of our solar strategy.
"After evaluating NEXTracker's technology, we found the system's balanced design and robust wind capability are ideal for our environmental and soil conditions, and will help maximize energy yield and cost savings."
India recently surpassed 8GW of solar deployment, although there have been industry fears over low tariffs for solar projects. However some commentators have cited increasing use of trackers as a potential solution to delivering project returns at these low prices.
Adani and NEXTracker have signed a strategic agreement for the supply, design and installation of trackers on Adani's solar plants both in India and around the world.