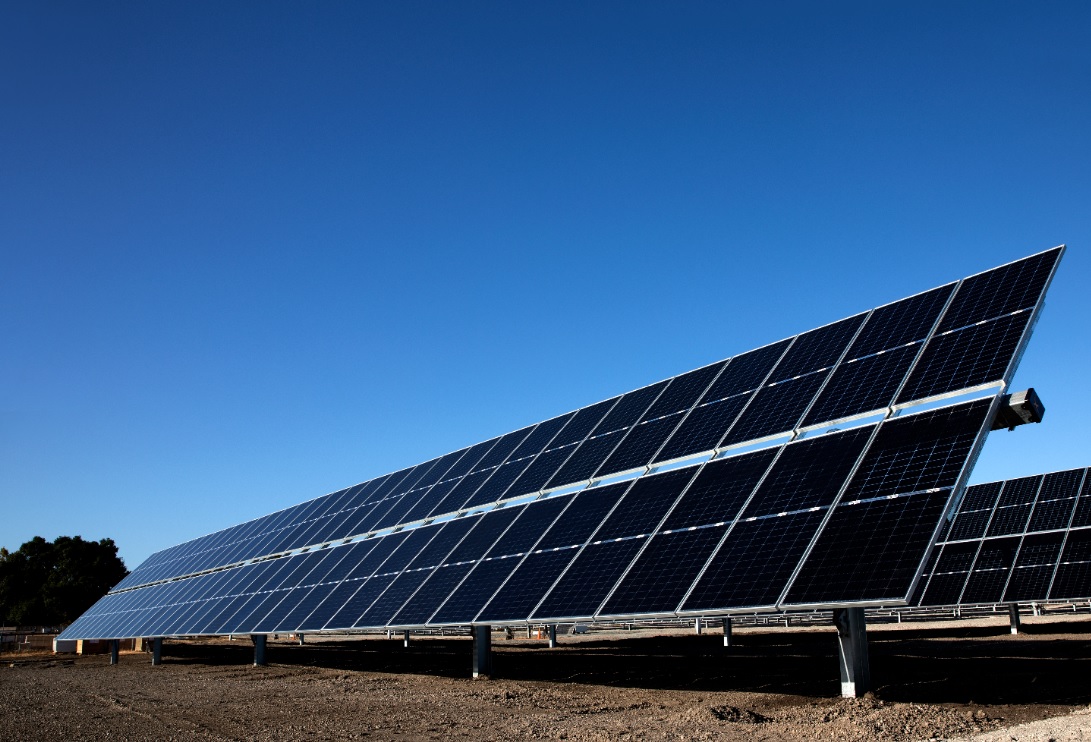 NEXTracker has introduced its smart single-axis solar tracker family, 'NX Gemini', which enables two-module-in-portrait (2P) tracking of either monofacial or bifacial PV modules. The next-generation two-module-in-portrait (2P) tracker is optimized for customer sites with hard soils, challenging terrain, irregular parcel shapes and high-wind requirements.
Problem
Bifacial modules are rapidly being adopted for utility-scale PV power plant projects due to the higher power output, compared to monofacial modules in almost all ground conditions. To fully take advantage of bifacial module performance there is a growing need for balance of systems (BOS) configurations, such as trackers to be highly optimized to provide the lowest LCOE (Levelized Cost of electricity).
Solution
NX Gemini's 2P architecture results in shorter overall row lengths for design flexibility and contiguous solar panels for maximum array density. NX Gemini allows for the maximum number of modules per foundation, requiring only 60 meters and seven foundation posts to provide support for up to 120 modules on four 1500-volt
strings, which is claimed to deliver the industry's lowest number of foundations per megawatt, according to the company. The ruggedized 2P tracker features a patent-pending self-locking, multi-actuator distributed drive system for maximum stability in all wind conditions eliminating the need for dampers and producing virtually zero energy losses associated with stowing.
Applications
The 2P tracker supports either monofacial or bifacial PV modules.
Platform
NX Gemini's installation-friendly array height and drive system allows module attachment on one side while the tracker is tilted, with the ability to rotate to complete the installation process on the opposite side. The system is integrated with the entire NEXTracker software ecosystem, including the 'TrueCaptureT' advanced smart control and energy yield enhancement platform. Incorporated into the NX Gemini design is the field-proven technology found in 'NX Horizon', such as independent-row architecture, intelligent control systems and wireless communications. NX Gemini is backed by NEXTracker's global asset management and Digital O&M services, ensuring optimal performance and productivity over the lifetime of the system.
Availability
September 2019, onwards.