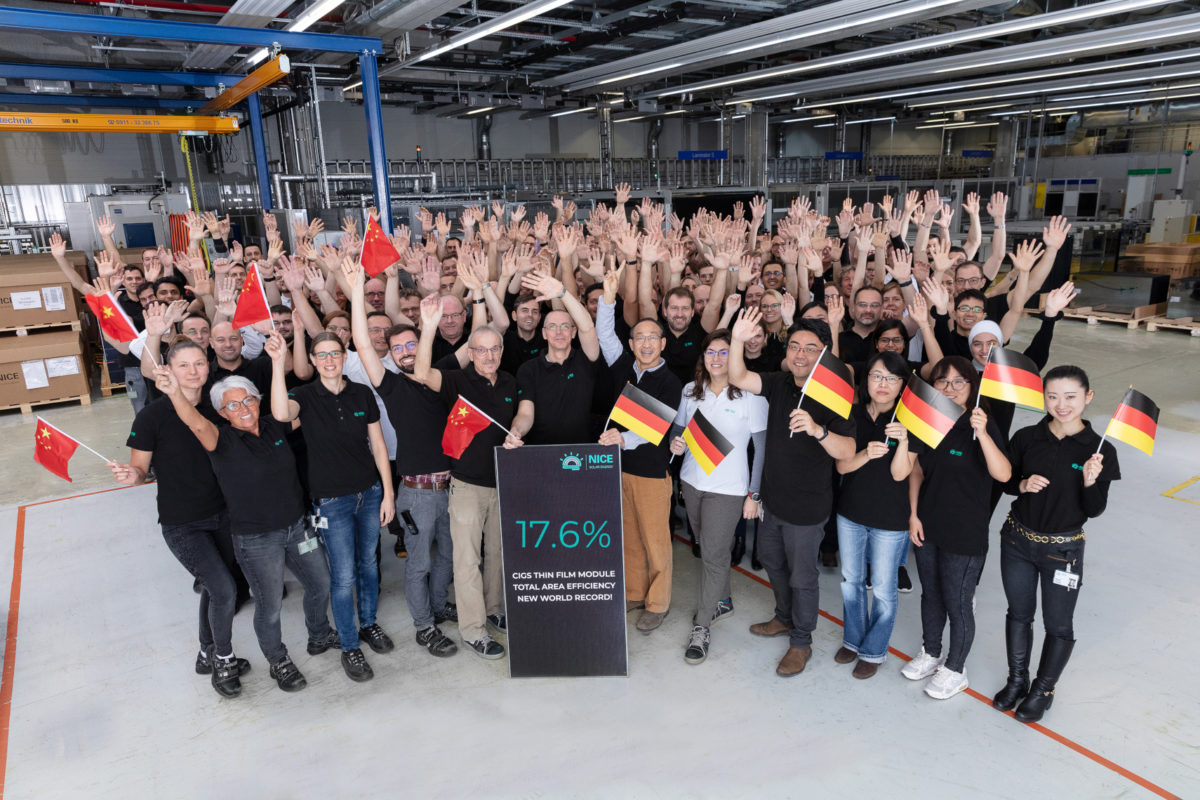 The German-China partnership between Manz and China Energy Investment Group Co., Shanghai Electric Group Co and Future Science City, now known as NICE Solar Energy, have set a new CIGS thin-film module conversion efficiency record of 17.6 %.
The new total area efficiency record has been confirmed by TÜV Rheinland on a module surface area of 120 x 60 centimeters, using Manz production equipment at the NICE Solar Energy R&D facility in Schwäbisch Hall, Germany.
NICE Solar Energy is currently building manufacturing operations in Chongqing in central China with an initial capacity of 306MW.
The forthcoming PV CellTech 2020 event in Penang, Malaysia on 10-11 March 2020 is to feature a special session topic on thin-film solar PV, and review the prospects of this technology being the subject of another round of global investments.