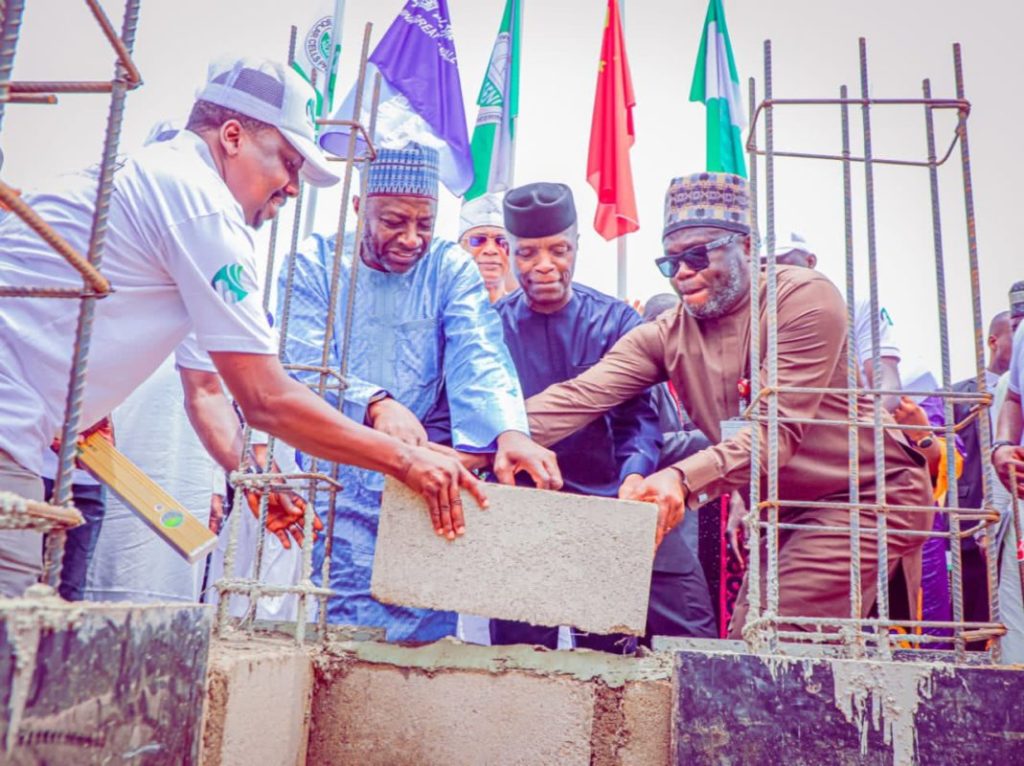 Nigeria's National Agency for Science and Engineering Infrastructure (NASENI) has broken ground on a solar cell production plant in Gora, in the Nasarawa state.
The plant will have a vertically integrated supply chain with an annual production of 1,000 tons of polysilicon, 50MW of ingot, 50MW of wafers and 50MW of solar cells, according to several local media.
PV Tech has reached out to NASENI for further clarification on the total annual capacity production of the solar cell production plant.
Once fully operational the solar cell plant will be one of the largest on the continent, according to the Nigerian agency.
Earlier this year an initiative aiming to scale up renewable manufacturing capacity in Africa was launched by the Africa Renewable Energy Manufacturing Initiative (AREMI), with Nigeria among ten countries identified to have medium or high feasibility to localise solar PV manufacturing capacities and build the tools and incentives that would increase investment opportunities.
Moreover, the investment in the plant will be around US$171 million with most of the financing coming from the China Africa Development fund through the Bank of China, said the chief executive at NASENI, Mohammed Sani Haruna.
This project is among one of several power projects NASENI is partnering with the China Great Wall Industry Corporation (CGWIC), which would allow Nigeria to locally produce the full supply chain of solar panels as the national agency currently has a solar module assembly plant with a 21MW annual capacity in Karshi – south of the capital, Abuja -, up from the original 7.5MW established a decade ago.
The selection of the site in the Nasarawa state is due to the abundance of silicon and silica in the region, which are two of the major raw materials necessary for the production of solar cells, said Yemi Osinbajo, vice-president of Nigeria.
"NASENI's solar cell production factory in Nigeria will be a game-changer, given the urgency of climate action today and the importance of developing African green energy manufacturing and solutions," said Osinbajo, adding the plant will attract, in the future, new investments, both local and foreign, to establish solar module manufacturing plants across Nigeria.
Solar PV is expected to play an important role in Nigeria's power supply in the coming years, with a recent report from the Energy Commission of Nigeria and the International Renewable Energy Agency expecting up to 10GW of utility-scale solar capacity installed by 2030 if the country undertakes an uptake of renewable capacity.