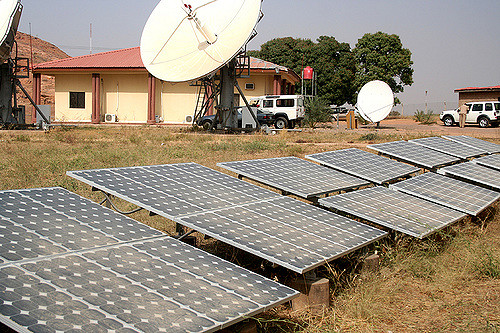 Nigeria's Electricity Regulation Commission (NERC) has approved a new regulation that gives distribution companies licences to use mini-grids to accelerate electrification across the country.
The development of mini-grids will spread electricity access, particularly in rural or poorly-serviced areas, without causing excess strain on the national grid. The regulation applies to participants in the private sector, local communities and NGOs.
Pursuant to draft regulation, a mini-grid will include any system with an electricity generator of a 10kW and above capacity, which supplies electricity to a target set of consumers that can operate either in isolation or be connected to a distribution network. For distributed power of up to 100kW, a permit is optional for the operator, while systems between 100kW-1MW will require a permit.
NERC has said that it seeks to ameliorate the typical risks associated with mini-grids such as sudden tariff changes and what is known as stranded mini-grid operator investments. To further encourage this new regulation to take off, mini-grid tariffs are said to be "cost-effective" according to NERC, who also added that tariffs would be lower than any electricity supply of the same quality generated from conventional sources.