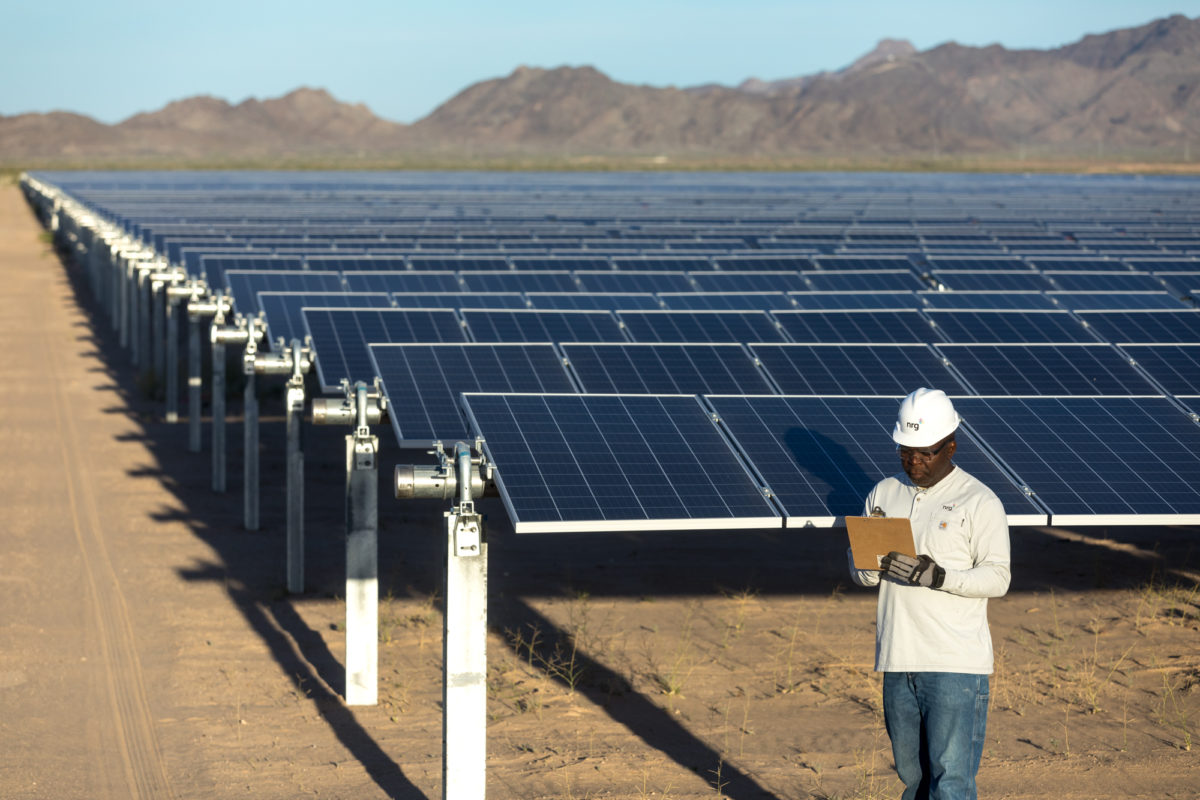 NRG Energy, the New Jersey-based power producer, has completed a 20MW solar farm in California for leading IT and networking firm Cisco.
Located in Blythe, in the western part of the state in the Lower Colorado River Valley region, the 60 hectare plant will generate renewable power for use at the company's San Jose headquarters.
All electricity and renewable energy credits generated by the installation go to Cisco under a 20-year PPA, increasing Cisco headquarters' total use of clean, emission-free electricity, and helping the company to meet its 2017 sustainability goals to use at least 25% renewable power for its annual energy needs.
It was completed in 12 months, creating 220 jobs during the peak of construction in 2016. Comprised of 96,000 Canadian Solar, JA Solar and Hanwha Q Cells solar panels, Blythe II will produce enough energy to power the equivalent of 100,000 homes and displace more than 803,000 tonnes of carbon dioxide with its 60,000MWh capacity.
"Companies like Cisco are driving an evolution in America's energy mix as they seek cleaner sources of power that provide more certainty over energy costs," said Craig Cornelius, president of NRG Renewables. "This solar facility — our 12th utility-scale solar project in California — is another great example of how Fortune 500 companies are making commitments to renewable power to meet their energy needs."
"Solar PPAs like this help us meet our sustainability goals, while adding more renewable energy to the grid," said Janet Ramey, senior vice president of Employee Services at Cisco. "We will continue to evaluate opportunities to incorporate low- and no-carbon energy sources into our operations."