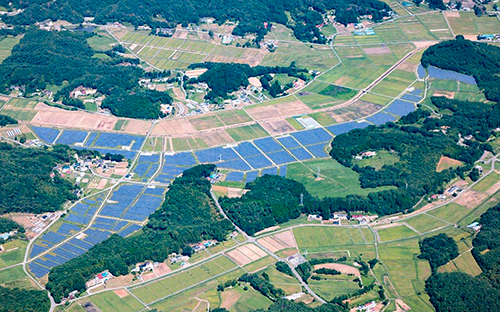 NTT Facilities has completed a 23MW PV project in Japan's Fukushima prefecture and has officially connected it to the national grid.
A completion ceremony was held for the PV installation, which was developed within the village of Iitate in the Soma District of Fukushima Prefecture. This installation stands as the largest power station developed by NTT Facilities in the Tohoku region.
Now operational, the 23MW solar site is expected to generate enough electricity to meet the needs of 6,000 average households on a yearly basis. All power produced by the installation will be sold to the local utility Tohoku Electric Power.