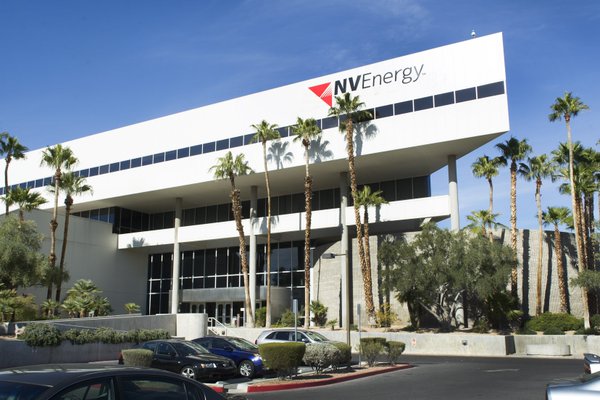 Nevada's largest utility, NV Energy, made a filing yesterday with the Nevada Public Utilities Commission to return existing rooftop solar consumers to the previous, more favourable rates for the next 20 years.
The filing comes just a couple of weeks after governor Sandoval's New Energy Industry Task Force put forward a recommendation to grandfather existing rooftop solar customers into the state's previous regulation for 25 years.
Instead, NV Energy's filing requests that customers who had installed a private system prior to 31 December 2015 remain on previously approved net metering rates for 20 years. In addition, customers who had an active and approved application to interconnect a system pending on 31 December 2015 are also to be grandfathered. Altogether, the request would affect about 32,000 solar customers. NV Energy has asked the PUC to act on the request within 90 days.
NV Energy urged regulators to approve the filing "in order to end the current controversy and eliminate the uncertainty that surrounds so many of NV Energy's private solar customers today."
The filing also comes just a few days before the Nevada Supreme Court is to hear arguments concerning Bring Back Solar's ballot referendum – which seeks to reverse the PUC's new net metering rates for all customers – is eligible for the November general election ballot.
"After a number of recent failed attempts to negotiate a resolution of this grandfathering issue with out-of-state private solar suppliers, it became clear that NV Energy needed to step up and act alone," said Paul Caudill, president and CEO of NV Energy. "I have spoken with many of these net metering customers personally, and understand and empathize with their concern. We simply did not want to wait any longer to offer a solution on their behalf and believe our filing today represents the most efficient and timely way to do that."
Although the original recommendation by New Energy Task Force was supported by many rooftop solar stakeholders, including SolarCity, NV Energy did not feel that such parties had the customers' best interests at heart.
"Unfortunately, it appears that these out-of-state solar suppliers are more concerned with increasing the subsidies needed to run their businesses than taking care of their approximately 32,000 contracted customers, who are our customers too," said Kevin Geraghty, NV Energy's senior vice president of energy supply. "It seems that they created uncertainty for customers who purchased or leased a rooftop system by not clearly communicating that their rates were subject to change in future regulatory proceedings. Many of these net metering customers entered into 20-year leases believing that they would be locked into a rate, and that they would save money because NV Energy rates would increase every year. Neither of these sales pitches are true."
The utility's filing doesn't go as far as the grandfathering measure recommended and supported by the likes of SolarCity, but NV feels its recommendation creates equilibrium for all customers.
"We feel strongly that this grandfathering proposal is the most effective way to implement the recommendation previously made by NV Energy and that of the New Energy Industry Task Force," said Caudill. "The proposal is simple and fair."
This is an interesting development for the utility, who in the past has argued that under the previous rate structure, solar users were having their power 'subsidised' by non-solar users, by shifting the burden of those costs. In rebuttle, studies have been released that argue that the benefits of rooftop solar outweigh the costs for all utility ratepayers. The debate continues on how this should be translated in regulatory terms.