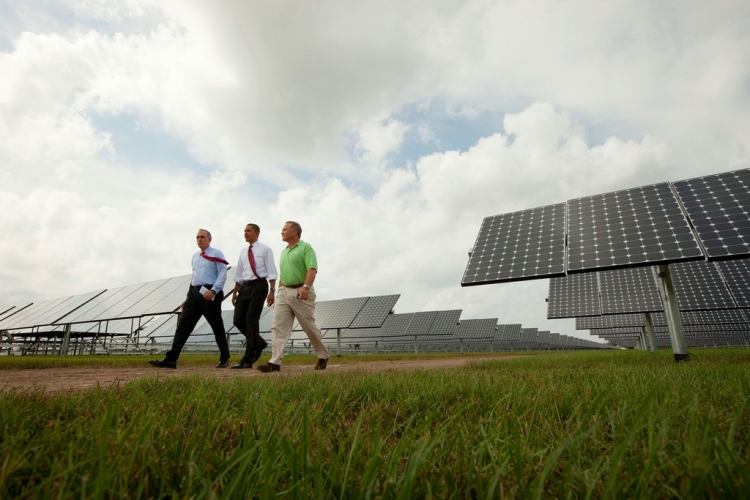 New financing for global renewable energy projects
In collaboration with the administration, OPIC is announcing US$125 million in new funding that will include US$50 million towards eight utility-scale solar PV projectse in El Salvador and US$74 million for a utility-scale solar project in Telangana, India.
In addition to the OPIC funding, a United States-India clean energy finance facility will be created; and will formally launch a US$20 million distributed solar facility. It will aid in funding early-stage project preparatory work.
Low-cost initiatives
After Mission Innovation (MI) was launched at COP21 last year, the administration is nurturing the next phase by welcoming Finland and the Netherlands as new MI members at COP22. Furthermore, seven 'Innovation Challenges' that will allow members to accelerate de-carbonisation have been announced; including off-grid, smart grid and carbon capture initiatives.
US energy secretary Ernest Moniz also announced that the US will lead a challenge focused on zero emissions for fossil fuels through the carbon capture Innovation Challenge. It will also co-lead the challenge for low-cost clean energy materials together with Mexico.
To further drive clean energy innovation, the administration is also facilitating connections between leading clean energy investors and clean energy entrepreneurs. To this end, USAID and the Department of State are announcing a partnership with the National Renewable Energy Laboratory (NREL) to secure a pipeline of clean energy entrepreneurs so they can be linked with investors. In addition, the Department of Energy is continuing to engage the private sector.
Increasing access to clean energy
The last part of the announcement entails designs to broaden access to clean electricity globally; by advancing initiatives and organisations that the US created or partnered on for this purpose.
For example, the administration plans to expand Power Africa's Scaling Off-Grid challenge – which currently seeks to invest US$36 million for electricity access in Sub-Saharan Africa. To achieve this, Microsoft, Acumen Fund, and the United Nations Foundation joined the Scaling Off-Grid Energy Grand Challenge for Development and committed to leveraging their investments, capabilities, and networks.
The administration is also aiming to increase access to high-quality, efficient off-grid technologies, which are particularly useful in developing countries through various incentives and partnerships. It will also sign a memorandum of understanding at the Marrakesh climate meeting with Morocco regarding a 2019 university project on solar power.