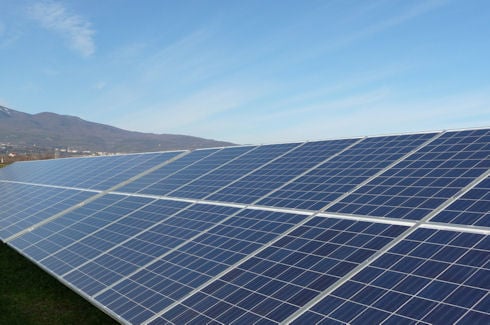 AEP Ohio, part of major US utility American Electric Power, has issued a Request for Proposals (RfP) for 400MW of solar capacity in Ohio.
Preference will be given submissions that are located in Appalachian Ohio, will create permanent manufacturing jobs in the region and are committed to hiring Ohio military veterans.
Proposals are due 18 December 2017.
AEP Ohio committed to pursue the development of solar and wind generation resources in an agreement approved by the Public Utilities Commission of Ohio (PUCO) in November 2016.
AEP Ohio already distributes power from a 10MW solar farm near Upper Sandusky and it has also committed to procuring 500MW of wind generation in the state. Overall it provides electricity to nearly 1.5 million customers.
Back at the start of the year, Ohio governor John Kasich vetoed a bill that sought to make compliance for investor-owned utilities (IOUs) with the state's energy standards voluntary, as opposed to mandatory, for a further two years.