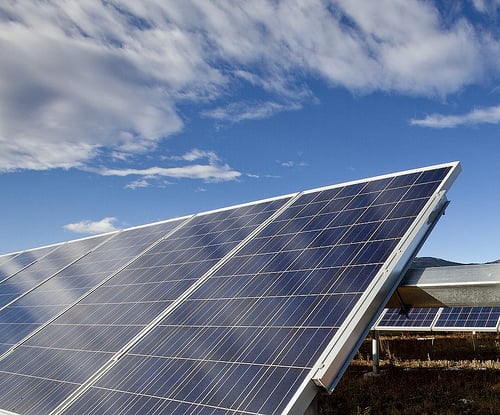 Integrated power firm and utility Origin Energy has signed a 13-year power purchase agreement (PPA) with solar developer Fotowatio Renewable Ventures (FRV) to offtake electricity from the planned 100MW Clare Solar Farm in north Queensland.
FRV will commence construction on the 300-hectare site, located near Ayr in northern Queensland, later in 2016, with operations expected to commence in 2017. The site is currently used for sugarcane farming.
Origin now also has the option to develop a further 35MW of capacity at the site.
This latest PPA, which runs up to December 2030, follows Origin Energy's signing of a 15-year PPA with FRV for the solar power generated by the 56MW Moree Solar Farm in northern New South Wales in March.
Origin Energy Markets chief executive Frank Calabria said: "The cost of solar is falling rapidly compared to other renewable resources. Now is the ideal time to invest in solar and we have been actively looking for opportunities to diversify and add more renewable energy to our portfolio."
Calabria said the plant is in an optimum location, close to transmission infrastructure and claimed that it will generate more solar energy than any other Australian project by using single-axis tracking technology. Australia's largest commmissioned plant is the 102MW Nyngan plant from AGL Energy and First Solar.
Origin's latest PPA will increase its owned and contracted renewable portfolio to more than 700MW.
The firm is also building Australia's largest solar canopy at Westfield Marion in Adelaide, a 263kW solar array on the roof of the Royal Australian Mint in Canberra and is planning to build a 3MW system on the roof of the new Tonsley technological precinct in Adelaide.