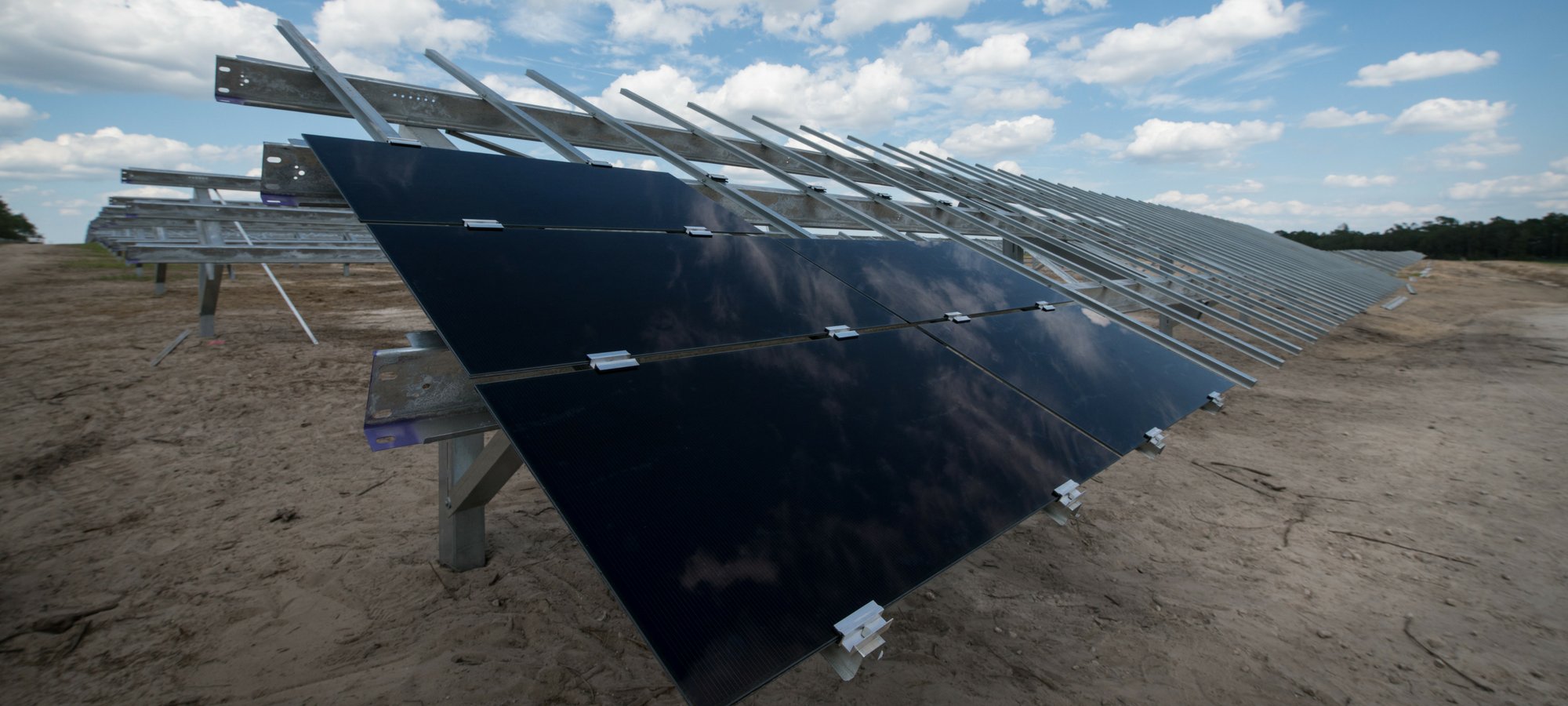 Origis Energy has started module installation for two projects, a 52MW solar energy facility in Mississippi and a 20MW PV project in Florida.
Origis Energy and Cooperative Energy have started putting panels in at the 52MW site, which is located on 218 hectares near Sumrall in Lamar County, Mississippi. Construction on the installation began in April, with the project expected to provide clean energy to 423,000 members across Mississippi.
Origis Energy has developed the project and is both constructing and operating the installation. Cooperative Energy will purchase all power produced at the location.
Once completed in December 2017, the project will be comprised of approximately 200,000 PV panels. Final stages include solar power panels and inverter installation, along with interconnection and commissioning.
Jim Compton, Cooperative Energy's president and CEO, said: "Our members have told us they want more renewable energy in our portfolio. The project provides a significant amount of solar energy to power the homes and businesses we serve. So we are responding to our members, and also providing clean, affordable energy."
Origis also announced that it has installed the first of 200,000 solar panels that will comprise a 20MW PV project in Tallahassee, Florida.
Over the next few months, 150 crew members will look to complete solar panel installation, with the next phase set to include the installation of power inverters.
When the project is completed, it will be on of the largest in Florida, capable of producing 37,000,000 kWh hours of electricity — enough to power 3,400 homes and businesses in Tallahassee.
Johan Vanhee, managing director of business development for Origis Energy USA, said: "The City of Tallahassee is truly a leader in the solar field – not only for the state of Florida, but for the entire nation. The leadership and vision exemplified by the City of Tallahassee and supported by the community should inspire other cities across Florida and the nation to consider innovative programs like Tallahassee Solar to involve their residents in solar programs."