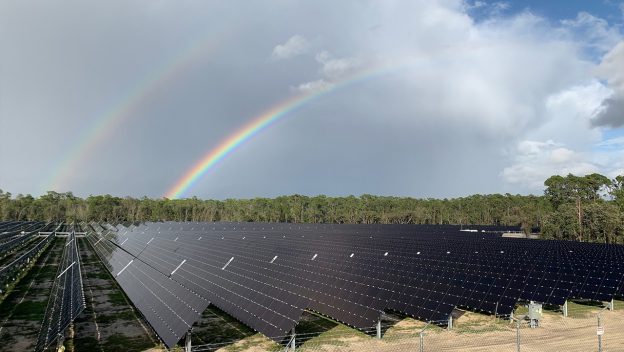 A 50MW, 109-hectare PV project developed in collaboration between the Reedy Creek Improvement District and Origis Energy USA has been completed in Florida. Now online and operating, the installation will provide clean energy to the Walt Disney World Resort near Orlando.
The project, located just outside of Disney's Animal Kingdom Theme Park, is comprised of about 500,000 solar panels and will generate enough power to provide electricity to 10,000 homes or two of the four theme parks located in the area.
It will also significantly cut net greenhouse gas emissions, joining the efforts that the Walt Disney Company launched to deliver its 2020 goal of reducing emissions by 50% compared to 2012.
This is not the first PV project developed near a Disney park, as a 5MW, eight-hectare site was completed in 2016 and is operated by Duke Energy.