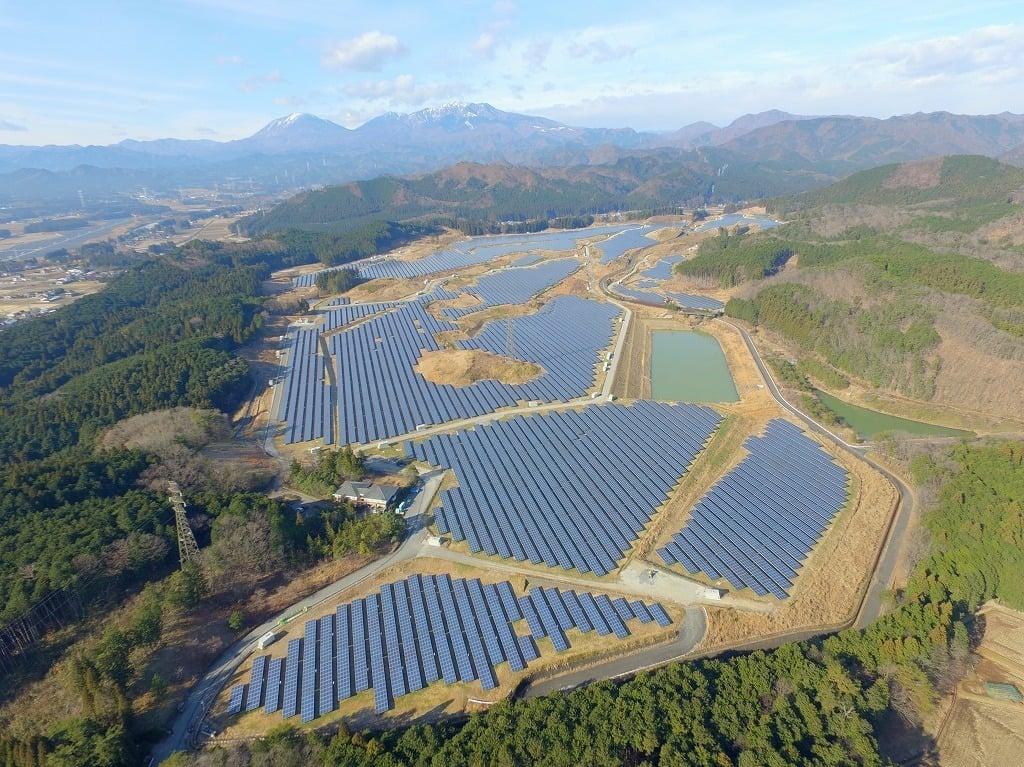 Pacifico Energy has successfully completed the launch of its second solar investment fund, which will feature five Japanese solar power plants totaling over 216MWdc.
At the same time as this initial closing, the fund completed the acquisition of its first solar plant, a 35MW project located in Tochigi Prefecture. The fund plans on acquiring the remaining four solar plants in 2020.
Nomura Securities and Goldman Sachs Japan served as the co-placement agents to the fund, which successfully raised around US$266 million from Japanese institutional investors. Pacifico will also offer asset management services to these PV installations.
The launch of Pacifico's second solar fund comes over two years since the company announced its first solar fund back in September 2017, which raised US$142 million from Japanese institutional investors. "Fund I" featured five Japanese solar installations totalling over 100MWdc and is currently outperforming its target returns.
Looking ahead, Pacifico plans to launch additional renewable energy funds, adding a pipeline of its own developed solar projects and other external solar assets. The projects are in place to grow the funds to over 1GWdc of projects.
In total, both of Pacifico's solar funds are expected to reduce carbon dioxide emissions by an aggregate 160,000 tons per year.
Nate Franklin, chairman of Pacifico, said: "We are really pleased to launch our second solar fund and with the opportunity to partner again with Japanese institutional investors. Pacifico has been investing in Japanese mega solar projects since its founding in 2012. We truly believe in the asset class and look forward to forming additional investment vehicles to provide investors access to stable returns through an eco-friendly clean energy platform."