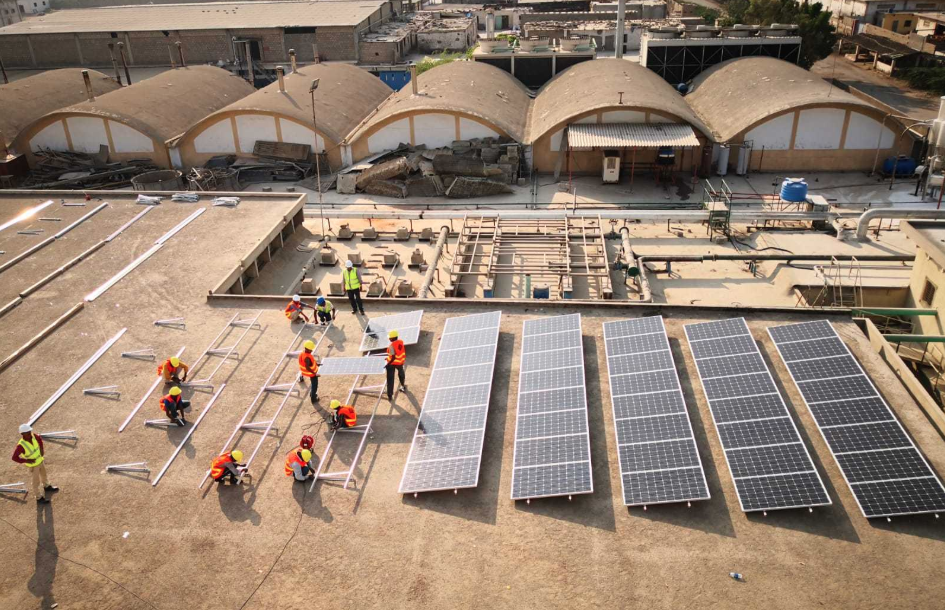 Pakistani targets for 30% of its power mix to come from large-scale hydropower and another 30% from PV, wind and other renewables by 2030 now stand closer to adoption, according to reports.
The World Wind Energy Association (WWEA) shared this week reports that the government's cabinet committee on energy is to formally consider a national policy for renewables, featuring the twin goals.
The legislative progress of the 2030 targets comes a month after they were outlined by Pakistan's Power minister Omar Ayub Khan as he met Jean-François Cautain, EU ambassador to the country. "Impressive objectives fully in line with Paris Agreement," was Cautain's Twitter reaction at the time.
In recent years, calls have ramped up for Pakistan to push renewable uptake from the current 4% rate. The touted goals, WWEA secretary general Stefan Gsänger said this week, will not only ensure reliable and secure domestic power supply but also help counter the "major challenge" of price increases in Pakistan.
Last October, the country's Alternative Energy Development Board (AEDB) said – in remarks aired by The Express Tribute – a 30% target would be the "only viable" strategy to avert power crises caused by overreliance on fast-depleting gas reserves. For its part, the Islamabad Chamber of Commerce and Industry sought to build in the same month an economic case for a renewable roll-out.
PV braces for grid parity era
The legislative debate on clean energy goals finds Pakistan's solar industry at a time of growth.
Only this week, IRENA's annual update singled the country out as a PV highlight after a doubling of installed capacity (742MW to 1.5GW) was recorded between 2017 and 2018. The figures mark a step-up from the AEDB's PV data for 2015 (100MW) and 2016 (400MW).
Over the years, the board has backed deployment by pushing for tax exemptions for solar technology, standardising documents and offering technical assistance to provincial governments. The AEDB has also helped channel subsidies to IPPs – via a programme coordinated with Pakistan's power regulator NEPRA – and worked in parallel to encourage other, more market-based investment models.
Further growth is expected as technology costs decline, pushing PV projects to the brink of grid parity. In the past year alone, the pipeline has seen additions including 400MW of World Bank-backed PV in the Sindh Province, Siddiqsons' 100MW duo, EnerTech's 50MW project and Aasal's 49.5MW farm.
In parallel, the country is working to nurture a solar manufacturing ecosystem, with the likes of ACT Group announcing moves to set up 1GW of PV module assembly capacity. The adoption earlier in 2019 of a five-year income tax exemption has been welcomed by manufacturers, although with calls on the government to consider other incentives.
See here for more background on AEDB's plans to promote solar in Pakistan