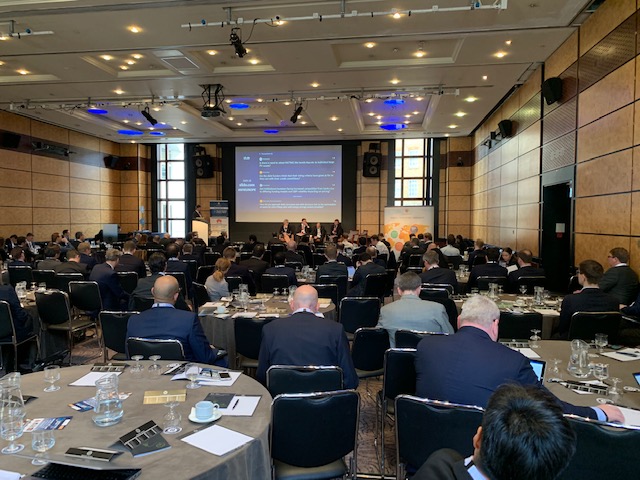 The continued growth of the secondary solar market on a pan-European scale will result in "exciting times" for the sector, but big utilities are unlikely to stay on the sidelines.
Those were the conclusions from this morning's opening plenary session at the Solar Finance and Investment Conference held in London, which discussed the health of secondary solar markets throughout Europe.
Lee Moscovitch, partner at Greencoat Capital, said that despite a retraction in the number of opportunities relating to subsidised built assets throughout Europe, secondary markets continue to grow and are "very healthy on a pan-European basis", indicating it to be an "exciting time" to be in PV.
Moscovitch's sentiments were echoed by Octopus Investment's Chris Gaydon, who said that asset holders were currently taking advantage of a lot of opportunities to squeeze value from their portfolios, including economies of scale benefits in asset management, increased buying power when negotiating power purchase agreements and larger project refinancing packages helping to improve portfolio economics.
Last year Octopus celebrated completing what remains Europe's largest solar refinancing package, standing at £564 million (US$743 million).
A poll of delegates found that a majority of 55% considered Spain to be the hottest secondary market for the year ahead, leading Italy (18%) and the UK (16%). Moscovitch, whose fund is bound to invest solely in UK-based assets, remarked that one Spanish tender had received more than 50 expressions of interest, indicating the scale of appetite for solar in the country.
Aldo Beolchini, managing partner at NextEnergy Capital, suggested investors "may have very short memories" to place the Spain and Italy PV markets so high on their agendas, alluding to sweeping regulatory uncertainty in those countries.
The secondary solar market, particularly in the UK, continues to attract a multitude of investors and an increase in investment from institutional funds has been one of the must-watch trends. A significant majority of the audience at this morning's session – some 70% – said institutional investment would be the largest contributor to the built solar asset market in 2019.
However, the results of the poll attracted questioning from Gaydon, who said it was surprising to see corporate entities such as oil and gas majors and energy utilities expected to take a back seat.
"Oil and gas companies aren't going to sit around while renewables cannibalise their profits," he said, alluding to continued interest in the solar space from the likes of Shell, BP, Orsted and Vattenfall.
Limited tickets for this week's Solar Finance and Investment Conference remain available and can be purchased here or by calling 0207 871 0122 and asking for Will/Tony.