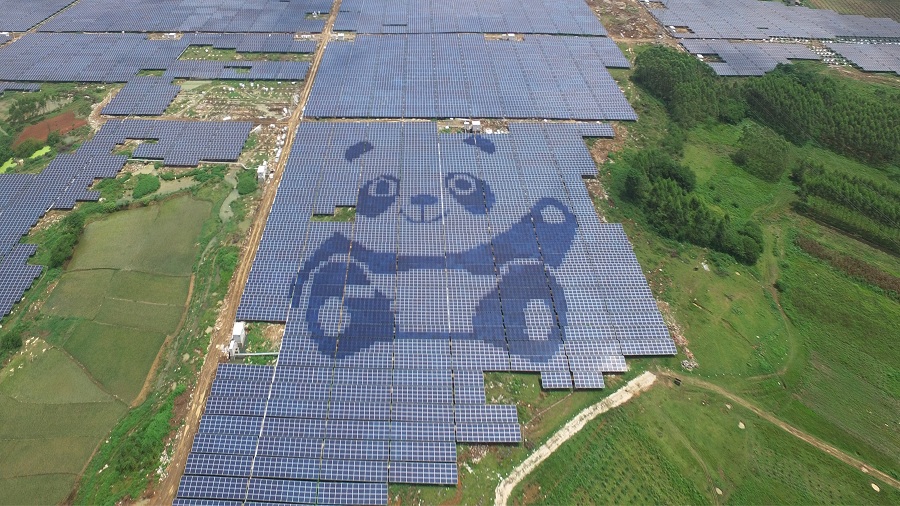 China-based PV energy provider (PVEP) Panda Green Energy Group has issued a profit warning for the full year 2018.
Panda Green expects to report losses of over RMB200 million (US$29.6 million) in 2018, compared to a net profit of approximately RMB153 million in 2017. The company had previously warned of a loss for the first-half of 2018 of around RMB 80 million (US$11.7 million), which was primarily due to 'fair loss' evaluations on acquired PV power plants.
This was carried over into the second-half of 2018, according to the company and compounded by only four solar power projects acquisitions in 2018, compared to 13 acquisitions in 2017 which generated approximately RMB971 million gain on a 'bargain purchase' accounting basis.
Panda Green said it had reached an aggregate installed capacity of power plants of 2.3GW, an increase of around 11.6%, compared with 2017. Capacity growth had been 62% in 2017 (2,087.3MW), compared with 2016, indicating a strong decline in capacity growth in 2018.
PV Tech recently highlighted that silicon wafer furnace to downstream PV power plant owner, Beijing Jingyuntong Technology Co (JYT) has reported its PV power plant capacity in 2018 totalled 1,239.11MW, an 18% increase over the previous year.
However, the capacity growth in 2017 had been over 61%, reaching a total of 1,150.39MW, compared to 651.47MW at the end of 2016, indicating a significant slowdown in capacity growth in 2018.
A key reason for the slowdown in capacity growth had been the China's 531 New Deal implemented at the end of May, 2018 cutting utility-scale and DG PV power plant support.