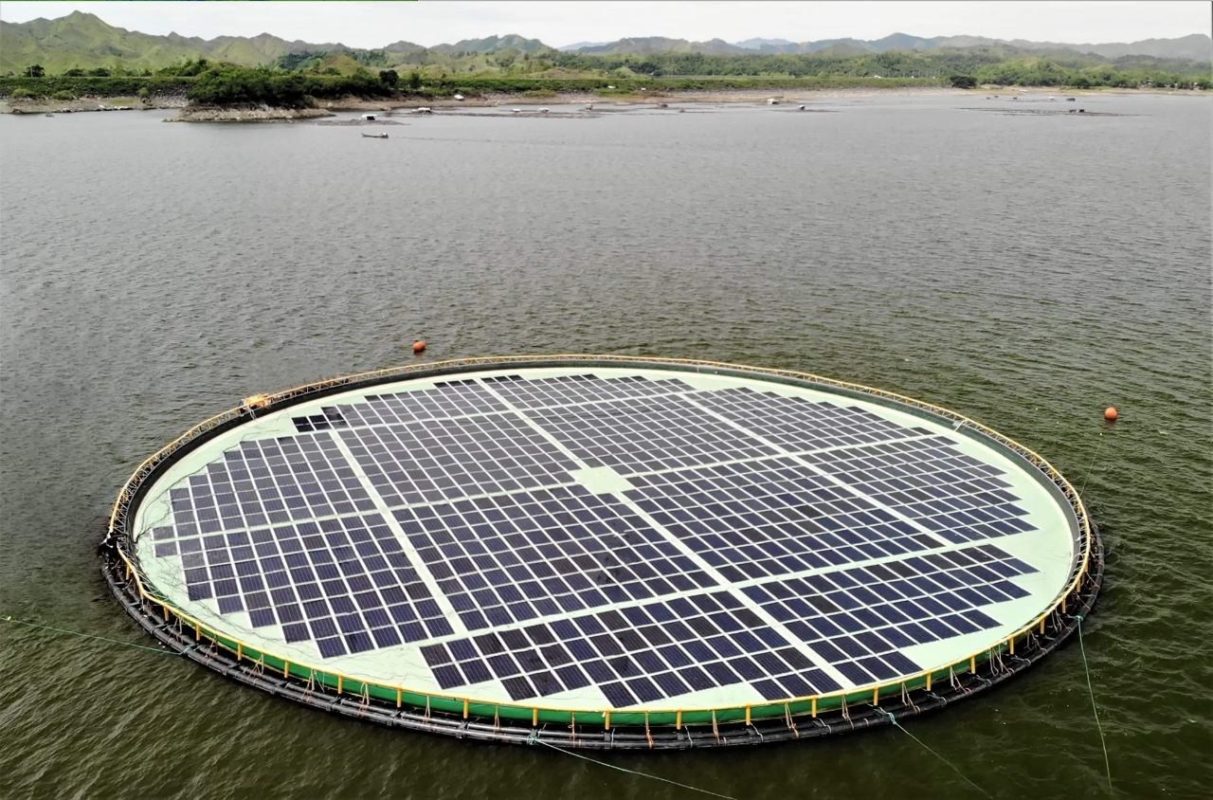 A 200kW floating solar project is now live above one of the Philippines' largest reservoirs.
Norwegian floating solar technology provider Ocean Sun partnered with Chinese solar manufacturer GCL-SI in June to build the floating solar system in the 1,170-hectare Magat reservoir, found 220 miles north of capital Manila on the island of Luzon. It is the Philippines-based renewable energy group SN Aboitiz Power-Magat's (SNAP) first non-hydro project.
The floating system will undergo a 10-month stress-test to ensure it can withstand inflows and typhoons and will initially service house load requirements for SNAP's Magat hydroelectric power plant. The dam currently generates 360MW of hydro-electricity.
Philippines Energy Secretary Alfonso G. Cusi has been a proponent of floating solar, a new technology popular in countries where land is in high demand. In an inauguration event for the pilot project on June 27, the politician highlighted solar's potential meet the country's energy needs, while pointing to solar fields' prohibitive effect on agricultural land use.
Dr. Børge Bjørneklett, Ocean Sun's chief technology officer, told PV Tech in an email that conditions in the northern parts of Luzon were "challenging" on account of the region's frequent typhoons.
"The high wind force, as well as considerable water level variation, had to be accounted for in the mooring analysis of the installation. The pilot has been in operation only a couple of weeks but will be tested through the rainy season and the months to come," he said. "The system is well-instrumented and we expect to acquire new knowledge and continue to make improvements on details of the design. We are particularly interested to further explore technical aspects and validate the performance of our direct cooling principle via the special floating membrane."
According to the official public information arm of the Philippines government, the 52-metre floating ring could be expanded to 450 hectares if testing goes smoothly.
Dr. Bjørneklett said that he could not confirm the future size of the project, but that "by putting up several floater units it's possible to expand to a sizable utility installation of several hundred MWs. There is strong interest to do this if the pilot tests are positive."
Two hundred and fifty miles south of Magat, a solar testbed is under construction in Laguna Lake, Southeast Asia's third-largest lake. Philippines renewable energy developer SunAsia Energy completed the first segment of this 20.5kW floating PV testbed in March. It also hopes to demonstrate how the floating technology, combined with a screw piling method, can withstand typhoons.