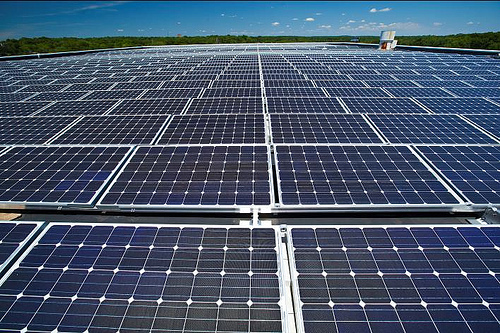 Eastern US transmission organisation PJM Interconnection's latest energy auction for capacity in 2019/20 saw 335MW of solar procured, nearly double that of the preceding year.
As a regional transmission operator (RTO), PJM operates the transmission grid serving 61 million people across much of the eastern US. In its overall auction, which PJM said has "stringent pay-for-performance standards", the grid operator procured 167,306MW of energy capacity for that year with a clearing price of US$100 per MW-day for most of the region.
The 335MW of solar that was cleared for 2019/20 is significantly higher than the 183.7MW of solar procured for 2018/19.
PJM has applied a capacity factor of 38% to all the solar deployments. This means that for every 100MW of solar installed, just 38MW is eligible to meet the capacity requirements of PJM. Consequently, the 335MW of solar procured actually translates to 881.6MW of nameplate solar energy capacity.
A PJM release said that its second auction had attracted a significant amount of new energy sources and had seen "continued strong participation from renewable resources and demand response".
Looking at the overall energy auction, Stu Bresler, senior vice president, markets, said: "Prices were lower than some analysts had expected and lower than the last year's auction results simply because of market fundamentals of changes in supply and demand. The load forecast is lower, and there was a large amount of new gas-fired combined-cycle generation clearing for the first time in the auction."
International observers of energy markets will have seen PJM and "pay-for-performance standards" mentioned often in the context of energy storage. The RTO has been the most successful market in the US for adding energy storage to frequency regulation services to balance the grid. Following the implementation of Federal Energy Regulation Committee (Ferc) Order 784, which opened up ancillary services markets for storage and Order 755 which allowed for fast-responding batteries, capacitors and flywheels to help with frequency regulation, reacting much faster to signals from the grid than fossil fuel generators, GTM Research said that PJM territory and California between them deployed 88% of the entire 156MW of energy storage installed in the US in the 10 quarters leading up to September 2015.