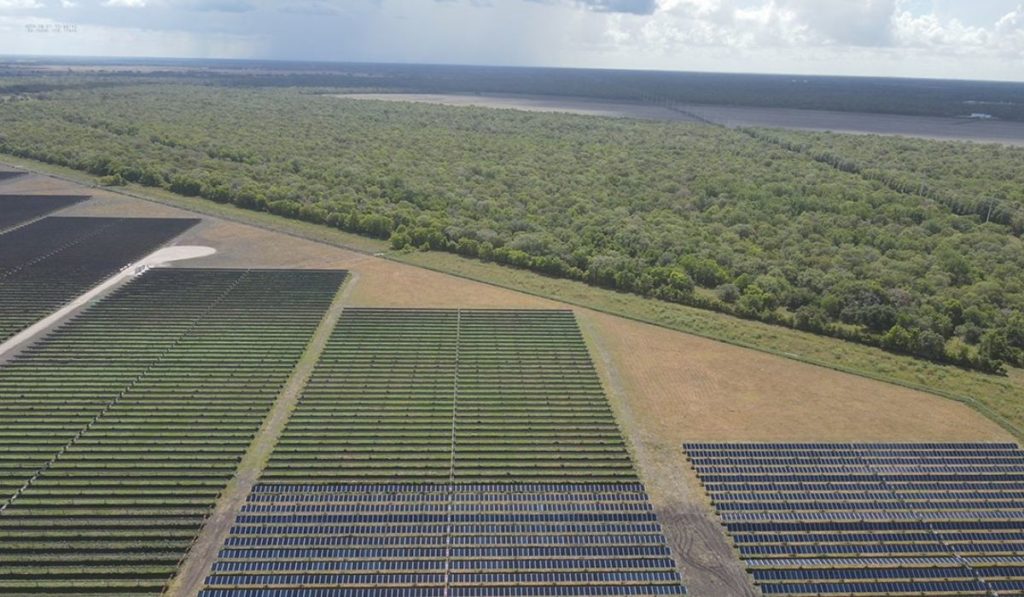 Oil company Eni's renewables subsidiary Plenitude has inaugurated a PV plant in the US.
Located in Brazoria County, Texas, the 263MW Golden Buckle Solar project will produce a yearly average of 400-500GWh of solar energy. Most of the energy will be sold to US retailer Target Corporation through a long-term power purchase agreement.
The development was carried out with the support of US renewable energy company Novis Renewables, a partnership between Eni New Energy US and Renantis North America.
"We have inaugurated the largest PV plant ever built by Plenitude in our short but successful history of renewable energy development. It is a further step towards growing our renewable generation capacity, which exceeded 2GW at the end of 2022, in line with our goal to achieve over 6GW globally by 2025," said Stefano Goberti, CEO of Plenitude.