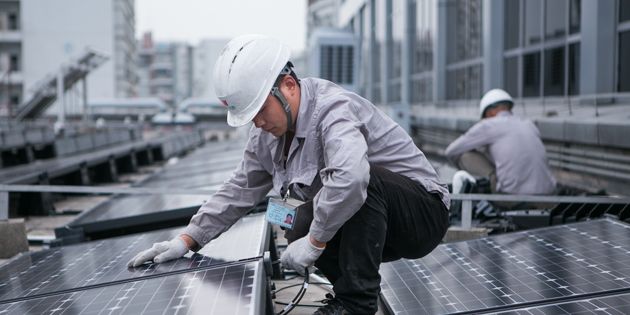 While many of the talks at PV at PV CellTech 2017 in Penang, Malaysia, on 14-15 March 2017 are focused on comparing p-type mono and multi technologies, the industry remains on a long-term roadmap that will almost certainly see a strong movement to n-type wafers, when this proves to be the only route to go to in order to remain competitive on panel powers supplied to the market.
Historically, the industry has only had two companies operating at the GW-scale for n-type cell production: Panasonic (formerly Sanyo) and SunPower. The technologies and market-offerings from these two companies are well known.
In the past few years, two other established solar companies have moved into the 500MW+ cell capacity regime for n-type cell production: LG Electronics and Yingli Green. And behind this also, we see a new group of (mainly-China-based) companies exacting on n-type capacity build-out, with the recent activity at Jolywood being just one example.
When Yingli Green first announced its Panda cells and modules, it was a move that everyone in the industry took note of, and marked the company's intent to be a technology-leader in cell manufacturing. Since then, the production lines have seen significant improvements and upgrades, and the cell efficiency increases are reflecting this.
When we configured the PV CellTech 2017 agenda, Yingli Green was high on the list of companies we approached to talk on n-type mass production, and we are delighted that Feng Li, the Deputy General Manager of the Technology Centre at Yingli Green will be speaking at PV CellTech on the 14 March 2017 in Penang.
Better still is the talk title: Investigations on n-PERT bifacial solar cells.
So, we indeed have the combination of n-type, PERT and bifacial to look forward to hearing about.
We recently caught up with Feng Li, and asked about the expectations for PV CellTech 2017.
What topics are going to be included in your presentation?
Feng Li: The new technologies of N-PERT cells at Yingli and its research level; the advantages of [the] Panda product (n-PERT cell/module) of Yingli.
What are the biggest challenges today for PV cell manufacturers?
In my opinion, the biggest challenge for PV cell manufactures is financial conditions. Almost all manufactures have financial problems since excessive expansions in previous years, causing debt crisis.
What are the main things you are hoping to learn after the two days of PV CellTech 2017?
I would like to learn about the trend of Si solar cell development as [well] as the technologies and products of other manufactures.
PV Tech: PV CellTech takes place on 14-15 March 2017 in Penang, Malaysia. To register to attend the event, please register using this link.